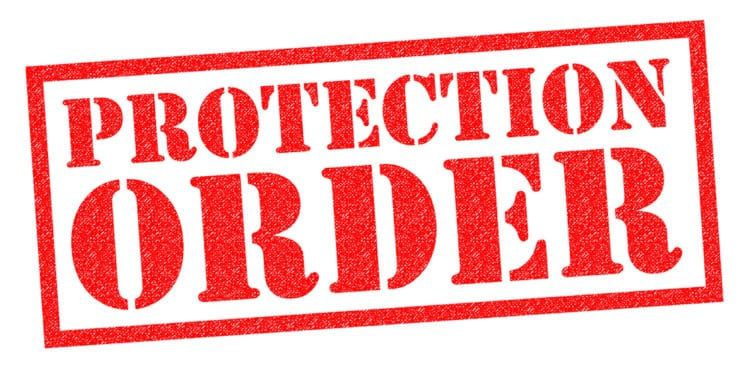 What Does the Complaining Person Have to Prove to Get a SAPO?
Washington State law allows courts to issue a special kind of order called a Sexual Assault Protection Order (SAPO). A SAPO is a civil order that tells someone accused of sexual assault not to contact or go near the person alleging the assault for a certain period of time. SAPOs are particularly designed to benefit complaining persons who do not qualify for a domestic violence protection order.
A SAPO means the accused (called the "respondent" in SAPO proceedings) must stay away from the complainant (the "petitioner") even if there is no other civil or criminal case related to the alleged assault. A SAPO can be in place for up to two years and then can be extended for up to two more years.
SAPOs aren't automatically given out to whomever wants one, however. To obtain a SAPO from a court, the petitioner must prove that a SAPO is appropriate in his or her case. The accused has a right to challenge the SAPO petition, and a successful challenge can convince a court not to issue the requested SAPO. A recent Washington State Supreme Court case illustrates how accused persons attempting to fight the issuance of a SAPO can challenge the legal sufficiency of a SAPO petition.
Roake v. Delman – Petitioner Must Prove Reasonable Fear of Accused's Future Acts
Megan Roake and Maxwell Delman were both freshman at the University of Washington in Seattle when Ms. Roake accused Mr. Delman of raping her in her dorm room after a party. Though Ms. Roake reported the incident to Seattle police, who investigated her claim, no charges were filed against Mr. Delman, and the case was closed.
After the case was closed, Ms. Roake occasionally saw Mr. Delman on campus at UW, but Mr. Delman never spoke to her, phoned her, returned to her dorm, or came to her classes. Despite this total lack of attempted contact, Ms. Roake petitioned for a SAPO a few months after the police closed her case. In her petition, she alleged that Mr. Delman had raped her. Ms. Roake asserted that she had encountered Mr. Delman several times on campus, that she did not know Mr. Delman prior to the alleged sexual assault, and that she did "not know what he was capable of."
The court granted Ms. Roake a temporary, 14-day SAPO, the first step toward a two-year SAPO. In response Mr. Delman filed a motion to dismiss her petition, challenging both her claim he had raped her and her claim she reasonably feared future dangerous conduct by him. After a hearing, the court dismissed Ms. Roake's petition, holding that she had failed to demonstrate a reasonable fear of future dangerous acts against her by Mr. Delman.
Ms. Roake appealed, and the Court of Appeals sided with her. It held that, to obtain a final protection order under Washington law, the petitioner is not required to prove the existence of statements or acts giving rise to a reasonable fear of future dangerous acts. Mr. Delman then appealed this decision to the Washington State Supreme Court.
The Washington State Supreme Court held that the SAPO law provides the procedure and opportunity for an accused person to contest the sufficiency and validity of a SAPO petition and a temporary SAPO order. Mr. Delman properly challenged Ms. Roake's petition, which had not done enough to establish that her fear of what he might do in the future was reasonable. Simply seeing Mr. Delman on campus at UW, without any other contact or attempted contact from him, did not prove that Ms. Roake had a reasonable fear he might try to harm her in the future. Therefore, the trial court was correct to find that Ms. Roake's petition was legally insufficient under RCW 7.90.020(1) and to deny her request for a SAPO against Mr. Delman.
What This Case Means for SAPO Defense from Now On
Just because an individual has petitioned a Washington court for a SAPO does not mean he or she will be granted one. The petitioner must prove not only a sexual assault, but also that fear of the accused is reasonable. This case shows that courts are not simply to assume that a person who has sustained a sexual assault has a reasonable fear that the person who committed the assault will commit dangerous acts in the future.
If you are facing SAPO proceedings, consult an attorney who will provide you the defense you're entitled to by law. The Marshall Defense Firm has decades of experience standing up for the rights of persons accused of sexual assault in criminal cases and in civil cases, including SAPO petitions. Please contact us at 206.202.1633 or solutions@marshalldefense.com for a consultation.