Strong Defense for High-Stakes Cases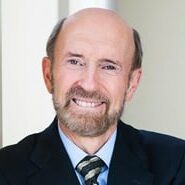 The Marshall Defense Firm
David and Aimée focus their work on accusations of sexual misconduct. They represent the accused in nearly every sort of legal proceeding, both criminal and civil.
A record of success based on strong and compassionate advocacy distinguishes The Marshall Defense Firm attorneys. They have extensive experience in jury trials and in administrative hearings throughout Washington State.
How We'll Approach Your Case
Our Approach to Sex Crime Defense
We start by listening to you. To defend you well, we need to hear what you have been through, and we need to get to know you. In everything we do for you, we spend the energy and time necessary to do it right. When we get to court to present your defense, we are ready to achieve victory for you.