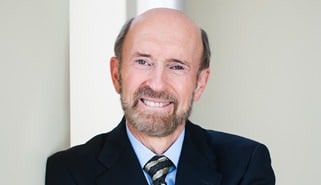 David S. Marshall
Attorney
For over 20 years, David Marshall has been committed to providing the best possible defense to persons accused of child abuse, sexual assault, rape, domestic violence, and other special assaults. That commitment has shown in decades of victories, many in trial, some without need for trial.
From his office in Seattle, David handles cases around Washington State and throughout the Northwest.
David is frequent speaker and writer on special assault defense, and other attorneys in need of a second opinion often consult him. He has earned wide respect throughout the legal community—indeed most of his clients are referred to him by other lawyers. Their respect for David also shows in his recognition as a Super Lawyer and in his receiving the highest ratings available by both Avvo and Martindale-Hubbell.
Listen to David describe his practice, including how he got into Special Assault Defense Law, what he does for his clients, and what distinguishes his work from the work of other attorneys here:
You can also read about David's cases & victories and learn what David's clients say about working with him.
David began his career as a deputy prosecuting attorney. He decided to focus on child abuse and special assault defense several years after moving to private practice. His decision resulted from a case that came to him in 1995. He spent nearly a year developing the defense of a young man charged with molesting two young girls. Evidence against the man seemed overwhelming at times, but David's investigation eventually showed the charges rested on bad interviewing and lying. A jury acquitted the man on all four counts, sparing him a likely 20-year prison sentence.
That trial showed David that an innocent person could easily be convicted, and have his life ruined, when falsely accused of child abuse. It also showed him that his strengths match the particular demands of defending child abuse and other special assault cases. It was then that he decided to focus on defending the accused in these sensitive cases—and to commit to keeping up with developments in psychology and medicine, as well as in the law, as it pertains to these kinds of cases.
David and his wife have two sons. He loves to ski and to cycle and has coached youth soccer. He roots hard for the Seahawks.
Bar Admissions
Washington State, 1981
United States District Court for the Western District of Washington
United States District Court for the Eastern District of Washington
United States District Court for the District of Columbia
United States Courts of Appeals for the Ninth Circuit and for the District of Columbia Circuit
The Supreme Court of the United States
Education
University of California at Berkeley, Boalt Hall School of Law, J.D., 1974
Cornell University, Bachelor of Arts, Government, 1970
Professional Recognition and Honors
Rated AV Preeminent® (highest possible for legal skills and ethics) by Martindale-Hubbell®
Recognized as a Washington Super Lawyer
Top Rated in Avvo for Child Abuse Law
Listed as a Top Lawyer, Seattle Met magazine
One of several attorneys who received the National Law Journal's Pro Bono Award for 2000, for freeing persons wrongly imprisoned in the Wenatchee, Washington "child sex abuse ring" scandal
Honored by the Washington Association of Criminal Defense Lawyers and by the Southern Poverty Law Center, based in Atlanta.
Professional Achievements
Appointed by the governor and legislature to Washington task forces dealing with child abuse issues in the justice system.
Professional and Community Activities
Charter Member, National Child Abuse Defense and Resource Center
Defense Bar Representative, Washington Governor's Sex Offender Task Force
Defense Bar Representative, Child Sex Abuse Investigation Work Group
Volunteer Attorney, Innocence Project Northwest
Volunteer Attorney for three men imprisoned at Guantanamo Bay, 2006-2015
Volunteer Attorney for ACLU in the 1980's
Volunteer Attorney for Central American refugees in the 1980's
Past co-chair, Continuing Legal Education Committee of the Washington Association of Criminal Defense Lawyers
Member, National Association of Criminal Defense Lawyers
Member, Washington State Bar Association
Member, King County Bar Association