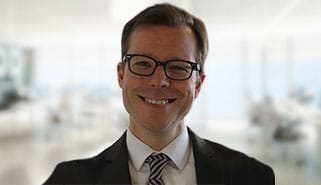 Joshua R. Saunders
Attorney | Of Counsel
Josh Saunders has been defending the accused since 2006. After a decade of handling serious felony cases in New York City, he worked as a public defender in both King and Snohomish counties and then joined the Marshall Defense Firm. He has handled over five thousand criminal cases and has won acquittals for clients charged with manslaughter, domestic violence assault with a deadly weapon, robbery, and other offenses. He has been a supervisor and has trained other lawyers in trial work for nearly half of his career.
Josh graduated from New York University School of Law, where he served on the Review of Law and Social Change and participated in two criminal defense clinics. He is also a graduate of the National Criminal Defense College.
Before law school, Josh earned a Master's degree in Social Anthropology from the University of Texas, where he graduated summa cum laude and a B.A. with honors from Macalester College in Minnesota. He also worked as a journalist.
While a public defender in Brooklyn, Josh founded the Brooklyn Community Bail Fund, a non-profit that pays bail for indigent defendants accused of misdemeanors. The fund is now the largest of its kind in the country and has been at the forefront of advocacy to change our unfair bail laws. As an advocate for bail reform, he has appeared on Last Week Tonight with John Oliver and in print media, and he has testified before the House Public Safety Committee of the Washington Legislature.
Josh knows the power of an accusation to ruin a person's life. That knowledge, deep in his bones, is what drives him to counter the power of the government. He puts communication with his clients at the forefront of his representation. He uses his array of skills and experiences to achieve the best possible resolution for each client.