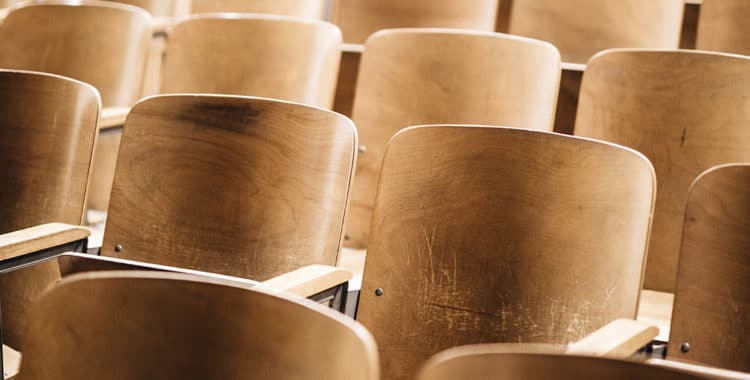 Can My Title IX Decision be Overturned?
Change is in the air for students accused of sexual assault on campus. While Obama-era policies at the Department of Education (ED) meant a difficult fight for students defending themselves against accusations in university investigations and hearings, the new administration has begun to walk back these policies.
In September of 2017, the ED's Office for Civil Rights released new directions setting out the department's expectations for college investigations and hearings on sexual assault allegations leveled against university students. The department also withdrew the Office for Civil Rights' 2011 "Dear Colleague" letter on responding to campus sexual violence, which had prescribed an investigation and hearing process favoring complaining witnesses.
Under the new guidance, who can appeal?
If you're a university student who has already been found responsible of assault on campus through a university proceeding, you may be wondering what the new guidance means for your own case. Primarily, how will it affect your ability to appeal the results of your school's disciplinary proceeding?
The earlier guidance encouraged institutions to have an appeals process and to allow both the complaining person and the accused to appeal Title IX decisions. The new guidance, however, removes this encouragement to allow appeals in every case and leaves the appeals process up to the institution. Under this new guidance, a school may decide to remove appeals entirely from its process. Colleges and universities that decide to continue allowing appeals are free to allow them only to the accused; not allowing an accuser to appeal a "not responsible" finding protects the accused student from what the criminal law calls "double jeopardy": the ordeal of being retried even after being cleared of wrongdoing.
What information must my school provide to me?
You are entitled to receive from your school a clear answer about the results of your Title IX decision (at the same time your accuser receives this information), including any appeal procedures that are available to either party. Under the Clery Act, these are your rights at every stage of your school's process until both sides have exhausted their appeals and the decision becomes final. You are also entitled to receive notice of any sanctions imposed on you by your institution, as well as the rationale for those sanctions.
Whether you've only just been accused of sexual assault on campus or have already been found responsible, it's crucial that you familiarize yourself with your institution's Title IX process. Title IX enforcement varies from school to school, and these differences can have a significant effect on your rights.
Even though most schools prohibit the accused student from having an attorney speak for them at the hearing, an attorney experienced in Title IX cases can still help you a lot—before and during the hearing, on appeal from an adverse finding, and even in a suit against the school if it has violated your rights. Title IX investigations can have an enormous impact on your personal, educational, and professional future. Engaging an attorney as soon as you can will help you to protect that future.
At the Marshall Defense Firm, we have helped many students (and some faculty) in Title IX proceedings at Washington colleges and universities, including Seattle University, the University of Washington in Seattle, Western Washington University in Bellingham, and Pacific Lutheran University in Tacoma. Contact us at 206.826.1400 or solutions@marshalldefense.com for a consultation about your case.