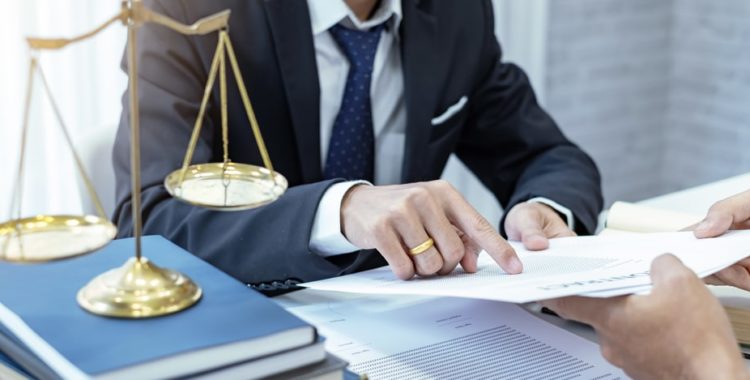 Defending Parents in CPS Investigations of Suspected Child Abuse and Neglect
No parent ever wants to discover that their family is the subject of a Department of Children, Youth, and Families (DCYF) investigation. The most common of these investigations are conducted by Child Protective Services. While a CPS investigation can feel very threatening and frightening, understanding some key points about the investigation process and your rights as a parent will help you to navigate this difficult time. It is important to have someone on your side who understands what the law requires and can ensure you and your family are protected.
At The Marshall Defense Firm, we have helped many clients navigate the confusing rules and regulations that govern a Child Protective Services (CPS) investigation. While some believe a lawyer is only needed after a child has been removed from the home or a dependency petition has been filed, having The Marshall Defense Firm represent you from the very beginning helps a lot in some cases.
An immediate note: You have only 30 days to appeal a founded CPS determination. If you miss this deadline, your right to appeal will be lost forever.
What is Child Protective Services?
The Washington Department of Children, Youth, and Families is tasked with overseeing the state's foster care system and parents' care of their natural children. When suspected abuse or neglect is reported, it is the role of Child Protective Services, a DCYF agency, to fully investigate the matter, and to determine whether it is likely that abuse has occurred. CPS is in charge of taking the appropriate actions when abuse or neglect of children is suspected.
The definition of abuse is broad. Abuse can be physical, verbal, emotional, or sexual. Similarly, neglect can take many different forms, including the failure to provide proper food, clothing, housing, medical needs, or supervision. Not only can CPS take action if they determine abuse or neglect has occurred; they can also initiate action if children are at high risk that abuse or neglect may take place because of their circumstances and living conditions.
How Does CPS Usually Become Involved?
Child Protective Services usually becomes involved with families through a referral or report of suspected abuse or neglect. CPS is charged with conducting a thorough investigation into determining whether abuse or neglect has occurred. If the agency determines there is a risk of harm to the children in their current situation, CPS may file a "dependency petition" with the court. This petition requests the children be removed from the home. Further court proceedings then take place concerning the future custody and welfare of the children.
What if We Did Nothing Wrong?
It's completely understandable to feel upset and confused at the beginning of a CPS investigation, especially if you feel blindsided by the accusations. Sometimes well-meaning people make complaints to CPS because of increasing public pressure to do so rather than risking more abuse. In Washington State, some professionals have legal obligations to report known or suspected instances of child abuse. Mandated reporters include teachers and other school personnel, medical practitioners, dentists, social service providers, and some government workers who frequently interact with children. Mandated reporters must report suspected abuse to CPS within 48 hours of deciding that "reasonable cause" exists to believe that an incident of abuse occurred. In Washington, this duty may even extend to mandated reporters who suspect child abuse is occurring within their own families.
When Can CPS Come Into My Home?
One common misconception is that caseworkers only enter and search homes when necessary for children's safety. The Fourth Amendment applies to civil child welfare investigations, requiring CPS to show probable cause for a search. However, in reality, CPS workers too frequently barge into homes on flimsy allegations, and investigations routinely take place without a warrant (since caseworkers can threaten parents with taking away their children if they don't cooperate). Since CPS investigations can be triggered by anonymous tips to a hotline, reports are often influenced by ugly social biases. Each year many investigations determine the triggering accusations were "unfounded," meaning there isn't sufficient evidence to confirm the allegations. 
What If CPS Determines a Claim of Abuse or Neglect Was "Founded"?
If a CPS investigation results in their determining a claim is "founded," it means they have determined it is more likely than not that child abuse or neglect occurred. This result has a few consequences:
Information in the records from the investigation may be considered in later investigations or proceedings regarding child protection or child custody.

Founded CPS findings may be considered in determining if the alleged perpetrator may obtain certain jobs or licenses involving caring for children or vulnerable adults.
We can help you appeal this determination by CPS by submitting a written request on your behalf asking the agency to reconsider its finding, perhaps asking them to review records and reports from the initial investigation. We can also submit additional information with the request for review. 
If this review causes CPS to change the determination to "unfounded," the department's records will be corrected to show the changed finding but if they decline, we have another 30 days to appeal that decision through a hearing with an administrative law judge (ALJ) in the Office of Administrative Hearings. If either party disagrees with the ALJ's decision, they can request a court review. Our firm is willing to fight for you and your family as long as it takes.
When Do I Need An Attorney?
The legal system includes important protections for anyone under investigation by Child Protective Services for child abuse or neglect.  The sooner you engage an attorney, the sooner you have someone making sure you get those protections.
For decades the attorneys at the Marshall Defense Firm have represented clients in CPS investigations and appeals. From that and our on-going study of the law, medicine, and psychology involved in these investigations, we have exceptional skill. And we pool that skill. We work as a team. We know that no one lawyer, no matter how brilliant, will have all the good ideas for your case. Our final ingredient is relentless investigation and preparation. When we defend you, we are ready to do it well.
We have the experience necessary to defend you in CPS investigations. If you or a loved one needs services like ours, contact us at 206.826.1400 or solutions@marshalldefense.com for an appointment.