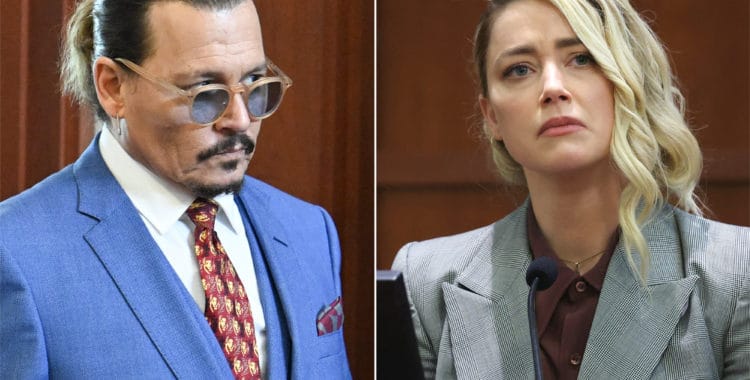 Domestic Violence Cases After Depp v. Heard: How Pundits See The Verdict
The highly publicized between Johnny Depp and Amber Heard, rooted in their domestic violence allegations against each other, has finally come to an end. To the surprise of many, Amber Heard was found to have defamed Johnny Depp on all counts. She defamed him, the jury concluded, by falsely accusing him of domestic violence.
The jury found Heard liable for $10 million in compensatory damages, and $5 million in punitive damages. However, Virginia law caps the punitive damages she owes to $350k. The jury also found that Depp's agent defamed Heard on one count, making Depp liable for $2 million in compensatory damages. Depp faces no punitive damages. Heard must pay Depp a net of $8.35 million.
Many pundits and legal experts have weighed in on the outcome. Some view it as a setback for the MeToo movement. Others see it as a win for justice and the concept of "innocent until proven guilty;" they see it as someone who was instantly treated as guilty by the public proving their innocence through strong evidence and testimony. 
While the case was mostly about physical violence, Heard also accused Depp of sexual assault. The verdict is seen, by both those who cheered it and those who denounced it, as a sign that the inclination to believe women who make accusations of domestic assault—of sexual assault as well as of physical assault—may be ebbing.
Here is what a few pundits wrote of the verdict.
Kelly Jane Torrance: "Jury delivers Justice"
The New York Post published an opinion piece by Kelly Jane Torrance, "Jury delivers justice in Johnny Depp v. Amber Heard — for the actor and America." The author approves of the ruling; she also seemed to support Depp's side from early on. She calls Amber Heard's initial op-ed "no better example of the unholy trinity of Hollywood, politics, and the press smugly lecturing America it must do better…" She later called the op-ed "a well-placed part of a smear campaign" intended to "ruin the reputation of a man who didn't give her enough millions in their divorce." 
Torrance saw Heard's op-ed as a combination of moral grand-standing and greed. To her, the accusation and media response was a crime not just against Depp, but against the nation as a whole. Torrance says the case was not just a news sensation for how entertaining it was. Its popularity was part of "a spreading backlash to the excesses of the MeToo movement." She says it counters the "insistence that we must believe every woman every time" that is also applied inconsistently. She ends the article by saying that the ruling does not set women back. Instead, "enabling liars and grifters who undermine victims who need our aid and compassion does that. Amber Heard hasn't done a thing to help any woman but herself."
Rebecca Rose Woodland: "Johnny's sincerity was genuine"
Another opinion piece was written by Rebecca Woodland on Fox News. This one was titled, "In Depp vs. Heard trial, Johnny's sincerity was genuine, and the jury felt it." Woodland mentions that the verdict is "significant" due to the higher legal burden for public figures. She predicted a Depp victory from the early stages of the trial. Her belief stemmed from how he "appeared genuine and truthful" to the jury. When relaying difficult memories about the impact of being falsely labeled an abuser—someone who perpetrates domestic violence–authenticity is vital. 
She also complimented his legal team's "very effective job of putting compelling facts and expert witness testimony before the jury." Heard's story of domestic abuse, meanwhile, "was rife with inconsistencies and lacked credibility," she wrote. Woodland stated that Depp won something beyond just monetary compensation. In her view, "the real prize here is vindication."
Erik Wemple: "The Worst #MeToo op-ed"
A third article published about the case was, "Depp-Heard case hinged on the world's worst #MeToo op-ed." Written by Erik Wemple, it appeared in The Washington Post, the newspaper that printed the original op-ed by Amber Heard that sparked Depp's defamation suit. One key question Wemple asks is, "What on earth is a 'public figure representing domestic abuse'? A more elliptical, less clear formulation would have been tough to conceive." He described the entire marriage and later case as "ugly," from ugly fights to ugly texts to ugly and fleeting reconciliations. 
But Wemple focused his attention on the 2018 op-ed, which he called "an assault, too — against journalism." He saw the piece as yet another case of a public figure mixing their personal experiences with public policy pushes. It was clear to anyone who read TMZ that she "was referring to Depp with her cryptic references."
Wemple questioned the idea that Amber Heard ever "represented" domestic abuse. Who chose her to do so? Why should she be the one to represent it? What did she mean when she claimed institutions "rallied" around men? Wemple pointed out there wasn't even a single link in the entire article. He also notes her deep ties with the ACLU, which she joined mere months before the op-ed emerged. According to Wemple, "The first draft came off the keyboards of the ACLU, via consultation with Heard." The article was then reviewed by ACLU lawyers, then only lastly by Heard's lawyers, he asserts.
Wemple sees the article at the heart of the entire case was as much the ACLU's work as Amber Heard's. Now that a jury has ruled it defamatory, the real question is if the Washington Post will stand by it.
What the trial's outcome can mean for you or your loved one
Johnny Depp's victory means a lot of things to a lot of people. But for people accused of domestic violence, it shows how important strong legal representation is to success. Depp could not have won without a team of skilled attorneys. 
If you or someone you love are subject to claims of domestic abuse, you deserve a team that is just as strong. With decades of experience defending domestic violence cases, the Marshall Defense Firm can be that team. You can contact us at 206.826.1400 or solutions@marshalldefense.com to schedule a consultation.