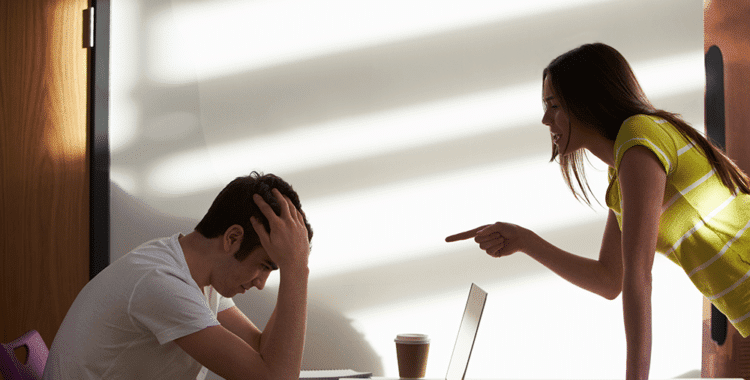 False Accusations Under Title IX
Title IX is a federal law that prohibits discrimination based on sex in federally-funded education programs. Because the U.S. Department of Education considers sexual harassment and sexual violence to be a form of sex-based discrimination, any educational institution receiving federal funding must ensure that sexual harassment and sexual violence do not interfere with a student's education.
Although created with the intention of protecting students, Title IX doesn't always operate that way. With a current review process for allegations of misconduct that lacks the due process protections and higher standard of proof of the criminal justice system, a false allegation can have potentially devastating consequences for the accused. Still, a young man who is innocent may assume he doesn't need an attorney to help guide him through the process because, well, he's innocent, and the stakes may not feel as high since it's not a criminal proceeding. But there is still much at stake. Sanctions imposed could include academic probation or expulsion, and the outcome has the potential to impact a student's ability to transfer to another school, to get into graduate school, or to get a job. Anything said in the hearing could also be used to support criminal charges.
How prevalent are false accusations?
It's impossible to accurately quantify the rate of false rape allegations in the context of Title IX investigations. How is one to know for sure which allegations are false? Even when the accused confesses, it's possible that he confessed not because he was guilty, but as part of a compromise of his case or for some other reason unrelated to guilt.
But even research by those dedicated to supporting rape victims finds a significant rate of false allegations. A recent article by The Quad referenced Violence Against Women's (VAW) 2015 research on the prevalence of false accusations in rape cases reported to police. A review of twenty prior studies revealed a highly variable rate ranging from 1.5% to 90%, but VAW found that most lacked academic rigor or scientific control. After a thorough review of each case, VAW researchers concluded that 5.9% could be coded as false allegations and estimated that 2% to 10% of cases overall are a result of false allegations. The Quad wrote that a rate of 5.9% is "not a rampant epidemic." Maybe not, but it isn't comforting to think that six of every 100 persons accused of rape are innocent.
Also, this data is based on police reports, not Title IX investigations. As Ashe Schow pointed out in an opinion piece for Washington Examiner, logic suggests that the rate of false accusations is higher on college campuses, where there is no penalty as there is for false police reports. Save Our Sons, a site dedicated to families whose college sons have been falsely accused of sexual misconduct, shares many accounts of false allegations under Title IX and tracks ensuing lawsuits.
Will the newly proposed Title IX regulations help protect the wrongly accused?
In November 2018, the Department of Education proposed new Title IX regulations. There are several ways in which the new regulations would promote more due process, providing greater protection for those who are falsely accused. A few of the most significant changes:
All accused students are entitled to a presumption of innocence.
Colleges and universities "must provide for a live hearing" as part of the adjudication process.
Parties must be allowed the opportunity for an advisor or attorney to cross-examine witnesses.
The parties must be given an "equal opportunity to inspect and review evidence obtained."
Schools will no longer be mandated to use the "preponderance of the evidence" standard. They instead may use the higher "clear and convincing evidence" standard. The lower preponderance standard can be used only if the school uses that standard for conduct code violations that do not involve sexual harassment or sexual assault but carry the same maximum disciplinary sanction. And schools must use the same standard in cases against students as it uses in cases against employees.
To learn more about the proposed regulations, you can read the full text at the link above or a shorter summary prepared by the Department of Education. Anyone is free to submit comments on the proposed regulations – whether voicing support or opposition – until January 28, 2019.
If you are facing a Title IX investigation, the Marshall Defense Firm is here to help. Our experienced, skilled team of defense attorneys would be happy to discuss the matter with you. Please contact us at 206.826.1400 or solutions@marshalldefense.com to schedule a consultation.