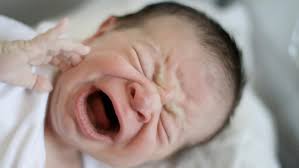 Florida Murder Charge Highlights Controversy Around "Shaken Baby Syndrome"
In late July 2021, former babysitter Terry McKirchy made headlines when she was indicted by a Broward County, Florida grand jury for first-degree murder 37 years after she was accused of forcibly shaking a baby. In 1985, she pleased "no contest" to charges of attempted murder and aggravated child abuse, which resulted in her being sentenced to serving 60 days in jail. She has maintained her innocence during this entire period of time and yet an autopsy of Benjamin Dowling (that was not released to the public nor commented upon) has led to her being jailed in Fort Bend County, Texas as she awaits extradition to Florida where the alleged crime occurred. 
It is remarkable that someone who has maintained their innocence this long and already served time could, decades later, face an even more serious charge. Most Americans are familiar with the concept of the Fifth Amendment's protections against "double jeopardy" and may wonder how this is possible. Because this was a different charge, prosecutors in Broward County were able to bring it against Ms. McKirchy despite utilizing most of the same facts as in 1985. It's not clear whether she sought legal counsel this time around. The public defender's office in Broward County, which represented Ms. McKirchy in the 1980s, said that it had no current record for her in its system. 
This charge bucks increasing skepticism of "shaken baby syndrome" in recent years.
Why Are Some Doctors Changing Their Mind About Shaken Baby Syndrome?
No loving parent or kind-hearted caretaker ever imagines that they will be the subject of a "shaken baby" investigation or prosecution. But sometimes such false allegations do happen. In so-called "shaken baby" cases, where accusations can be based solely on a "triad" of symptoms, without any other evidence to bolster the child abuse claim. While Ms. McKirchy now faces the possibility of life in prison if convicted, the decision to charge her has followed a heated legal and medical debate over "shaken baby" prosecutions. Critics increasingly question whether the triad of symptoms associated with these cases is definitive evidence of abuse.
The three symptoms in the triad are: 
bleeding in the retinas of the eyes

subdural hematoma (bleeding under the dura, one of the several layers of tissue covering the brain)

brain swelling
Finding these three symptoms in an infant has often been enough to lead to a conviction for aggravated child abuse, attempted murder, or even first-degree murder due to "shaken baby syndrome." However, there has been increasing scrutiny regarding certain kinds of brain injuries in infants from both medical and legal viewpoints. Examples of exemplary parents and caregivers who suddenly find themselves accused of murdering a child have increasingly made headlines over the past decade as some pediatric specialists have disowned past statements they've made due to continuing research on possible alternative explanations for how the tragic death of infants may arise. 
A gradual shift in perspective of the "triad" has been occurring for some time. But this topic has been revisited and has received special attention in recent years as shaken baby cases have been reviewed across the country by private defense attorneys and organizations like the Innocence Project. This change in perspective has become such a hot topic in the medical community that in 2019 the American Academy of Pediatrics submitted a proposal to the Health and Medicine Division of the National Academies of Sciences, Engineering and Medicine asking the academies to examine the science behind abusive head trauma to bridge the divide between medicine and the law.
Changes in Medical Evidence Over the Years
Medical experts have begun to point out that clinical observations show that the "triad" of symptoms is not necessarily a sign of child abuse and that it's possible for a child to have a brain injury and still remain conscious. In many instances, a child with a brain injury may show signs of being lethargic, fussy, or not eating normally for hours or days. This is making doctors wary of trying to pinpoint the timing of a child's injury to a 1-3 hour span, as prosecutors often ask them to. 
Subdural hemorrhages and other brain injuries can happen to infants and end in acute crisis. This sometimes happens where abuse or sudden violent behavior would be out of character for caretakers or parents.
Ronald Uscinski, a neurosurgeon on the faculty of the medical schools of George Washington University and Georgetown has testified to rebut the testimony of prosecution experts that the triad of symptoms show that a child's hemorrhaging was due to a recent injury. Instead, he's testified that "rebleeds" of old subdural hemorrhages can occur with minimal or no trauma, occurring spontaneously. 
Even former expert witnesses for prosecutors in shaken baby cases have changed their minds about what medical science can determine in these cases. This was the case with pediatric neurologist Patrick Barnes, who went from upholder of the medical orthodoxy about shaken-baby cases to one of its strongest critics. Oftentimes, Barnes has seen other explanations for the triad of symptoms. When CT scans (which are less reliable than MRIs) are used to make definitive statements about how a child's death occurred, it raises questions about whether physicians are being careful enough with their assumptions. This gives more weight to other possibilities, such as stroke caused by infection. 
In one case, Dr. Barnes said the fact the baby was not taking a bottle or napping normally in the days before he was hospitalized suggested that his condition was subtly deteriorating during that time. There doesn't need to be a sudden crash for the baby to cry. It can come on gradually. One of the major reasons it's important to seek knowledgeable attorneys if you're accused of child abuse, particularly shaken baby syndrome that results in death, is that they understand that choosing the right medical experts can make all the difference. 
The right doctors will understand how to challenge assumptions that expert witnesses for the prosecution may make or why CT scans might indicate alternative explanations for a child's sudden death, such as thrombosis (a blood clot within a vessel). Subdural and retinal bleeding in children is a complex topic with an evolving field of medical literature and research. It's often difficult to pin down the timing and causes of a child's injury.
The Importance of Medical Experts
Many times, even in the absence of other physical signs of child abuse (such as marks on the skin), speculation by prosecutors about what may have happened the day a child died and testimony by medical experts that a child "must have been shaken or slammed against something" is all that it takes for a conviction of a charge based on shaken baby syndrome. Medical experts are vital witnesses in these cases, which is why it's also vital that you hire an experienced defense attorney who will find the physicians and related experts who are qualified to testify on your behalf. 
This is difficult work for a defense attorney because the medical establishment often stigmatizes those accused of child abuse. But The Marshall Defense Firm is skilled at finding medical expert witnesses. We have worked with many physicians who can provide powerful evidence in defense of accused parents and caregivers. 
If you have no previous record of child abuse and have been an excellent parent or babysitter, that can help the jury doubt that you committed the charges against you. But, as discussed in some of the cases described earlier in this article, there is no guarantee that your unspotted record will be admitted in evidence at trial. This is another area where having a skilled attorney can make the difference.
If you are facing accusations of child abuse based on SBS, it is vital to secure experienced, skilled, and compassionate legal representation. The Marshall Defense Firm has many years of experience in these sensitive cases, vigorously defending loving parents and other adults unfairly accused of harming kids in their care. If you are in this position, please contact us at 206.826.1400 or solutions@marshalldefense.com. We want to help.