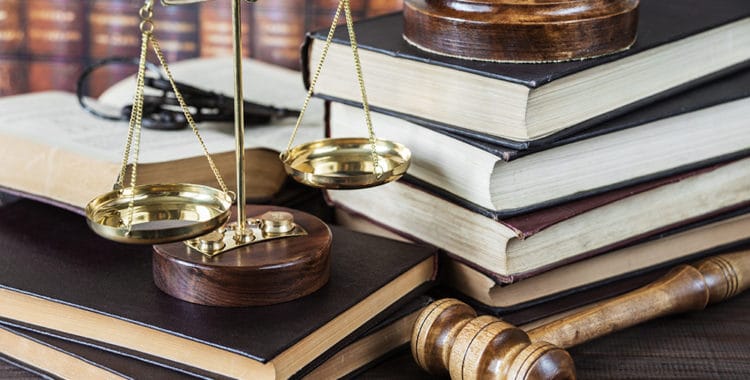 Here Is What Happens When You Register as a Sex Offender in Washington
Registering as a sex offender is an understandably daunting and unpleasant task. Understanding your legal rights and responsibilities, however, is crucial to making sure you can get on with your life. This piece answers common questions about how to navigate the registry system after being convicted of a sex offense in Washington State.
How does the registration process work?
Registration in Washington is handled primarily at the county level, meaning you will need to register (in person) in the county where you reside, and (if different) in the county where you work or go to school. If you live in another state but work or go to school in Washington, you will still need to register in the applicable Washington county.
You must provide your name, complete and accurate residential address, date and place of birth, place of employment, crime for which convicted, date and place of conviction, social security number, photograph, and fingerprints.
What do the registration levels mean?
Risk level classifications in Washington range from I to III. These levels represent law enforcement's determination of an offender's likelihood to reoffend, and are based on risk assessments and other relevant factors.
Level I offenders have the lowest risk to sexually reoffend once released and are not published on the Washington State Sex Offender Registry (unless they are non-compliant or transient). Roughly 70% of registered sex offenders in Washington are Level I offenders, not published on the public website.
Level II offenders have a moderate risk to sexually reoffend and are published on the Washington State Sex Offender Registry. Level III offenders have been determined to have a high risk to sexually reoffend and are also published on the state registry.
I have kids. Will I be able to see them? Or get custody?
While it is against Washington law to leave a child under 18 in the care of a registered sex offender with an offense against a child, case-by-case exceptions exist where appropriate to allow offenders to remain part of their children's lives.
A court may issue an order allowing unsupervised contact with your children. Additionally, the court, the Department of Corrections, or the Department of Social and Health Services may approve a family reunification plan. There are no guarantees, but your attorney can assist you with petitioning the court to approve a plan to care for your kids and maximize your involvement.
Those who did not commit a sex offense against a child may still find their child visitation rights threatened if another parent has primary custody of the children. Speak to your attorney to make sure he or she knows how crucial your ability to be involved in your kids' lives is to you.
How will registration affect my employment? What if I want to go back to school?
It is a reality that many employers and institutions ask for an applicant's criminal history during the application process. While federal law prohibits employers from discriminating against applicants on this basis, they are legally allowed to ask.
When you do begin a new job, make sure your registration information is up to date in the county where you will be working. Also, remember that stable employment and/or educational pursuits can be a point in your favor if you are petitioning to have you risk assessment classification reviewed.
If you return to school during your time of required registration, you must notify the sheriff's office in the county where your school/institution is located before attending.  Upon receiving this notice from you, the sheriff must promptly notify the institution's department of public safety. The sheriff must also notify your institution if your risk level classification changes while you are in school.
Will there be restrictions on where I can live? Or where I can travel?
Residential restrictions for registered sex offenders depend on a number of different factors. If you are under supervision by the Department of Corrections after your release, the department may impose certain limitations on where you can live. Additionally, some municipalities have local laws that affect registered offenders' ability to find housing.
Make sure you consult the relevant authorities before committing to a particular living arrangement, or ask your attorney for help in determining your options and responsibilities.
Travel arrangements should always be cleared first with your community custody officer, if applicable. If you are no longer under community custody and intend to travel outside the US, you must provide signed written notice of your plans to the county sheriff at least 21 days before you travel. Include your name, passport number, destination, itinerary, means of travel and reason for your trip. You must also notify the sheriff's department when and if your plans change.
When can I stop registering?
How long you will be required to register depends on the offense for which you were convicted. The law that spells out these requirements in detail can be found here.
Generally, you may petition the superior court to be relieved of the duty to register:
If the offense was committed when you were a juvenile, whether or not the conviction was in Washington State
When you have spent ten consecutive years in the community without being convicted of a disqualifying offense during that period
If the registration requirement is for a federal, tribal, or out-of-state conviction, when you have fifteen consecutive years in the community without a disqualifying offense