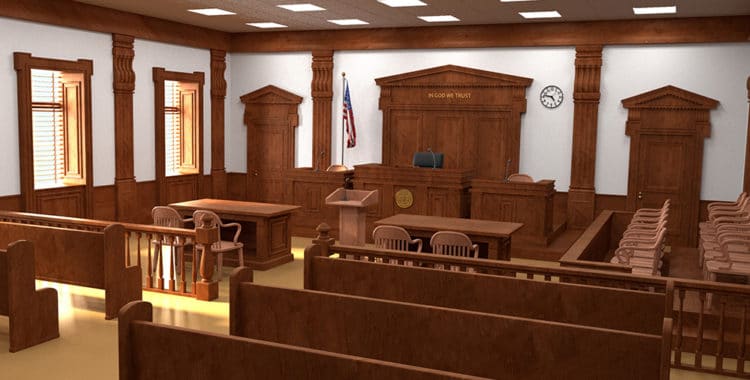 How Do the Courts Decide Who Gets off the Sex Offender Registry?
If you are required to register as a sex offender, you're probably very eager to have that duty lifted as soon as possible. But how and when can the duty to register be lifted? This article will help you begin to answer those questions.
How long will I have to register?
The length of your registry requirement depends largely on the underlying conviction. For offenders convicted of a Class A felony in Washington and for offenders who have at least two sex offense convictions, the duty to register continues indefinitely. Offenders convicted of a Class B felony and who have never been convicted of any other sex offense must register for 15 years after the last date of release from confinement. Class C offenders must register for 10 years.
The provisions of the federal Jacob Wetterling Act created lifetime registration for many (perhaps most) sex offenses committed by adults on or after July 22, 2001. Although Washington has adopted these provisions into state law, so far the federal government has not implemented the Act in any way that adds registration time. The federal government does not have its own registry, and police agencies in Washington are not keeping people registered beyond the times specified in state law.
For more information on sex offender registry in Washington State, please take a look at our previous post on this topic.
Can I have my registration period shortened?
At this point, you're probably thinking that "10 or 15 years" and "indefinitely" all sound like a really long time. It makes sense that you'd pursue an option to have this time shortened if possible. How can this be done?
In general, you may petition the superior court to be relieved of the duty to register if any of these situations is your situation:
If the offense was committed when you were a juvenile, whether or not the conviction was in Washington State
When you have spent 10 consecutive years in the community without being convicted of a disqualifying offense during that period
If the registration requirement is for a federal, tribal, or out-of-state conviction: when you have spent 15 consecutive years in the community without a disqualifying offense
How does a petition work?
If you fall into one of the above categories, you may petition the same Washington court that handed down your conviction to relieve you of the duty to register. If you were convicted in a jurisdiction outside Washington, you may petition the court in the Washington county where you are registered at the time of your petition.
As a result of your petition, the prosecuting attorney is required by law to make reasonable efforts to notify the complaining witness in your case that you are asking the court to lift your registration requirement.
To be relieved from registration, you (or your attorney) must show the court by clear and convincing evidence that you are sufficiently rehabilitated to warrant removal from the central registry of sex offenders.
To evaluate whether you've been sufficiently rehabilitated to be removed from the registry, the court will consider a number of factors. These factors include:
The nature of the offense, including the number of victims and the length of the offense history
Any subsequent criminal history
Your compliance with supervision requirements
The length of time since the charged incident occurred
Any input from community corrections officers, law enforcement, or treatment providers
Participation in sex offender treatment
Participation in other treatment and rehabilitative programs
Your stability in employment and housing
Your community and personal support system
Any risk assessments or evaluations prepared by a qualified professional
Any updated polygraph examination
Any input from the victim
Any other factors the court may consider relevant
What would disqualify me from the ability to ask the court to lift my registration duty?
Unfortunately, some offenders are not eligible to petition the court to end their registration requirements. These offenders are those who:
have been determined to be a sexually violent predator (under chapter 71.09 RCW); or
were convicted as an adult of a sex offense that is a Class A felony and that was committed with forcible compulsion on or after June 8, 2000.
However, these offenders are still able to petition the court to lift the community notification piece of their lifetime duty to register. This petition can be made 15 years after prison release if the person has spent the time in the community without being convicted of a disqualifying offense.
It's also important to recognize that failure to register when you are legally required to do so is a crime itself. If you are unsure about your legal obligations to register in Washington State, or if you would like to petition the court to relieve you of these obligations, please contact us at 206.826.1400 or solutions@marshalldefense.com for further guidance.