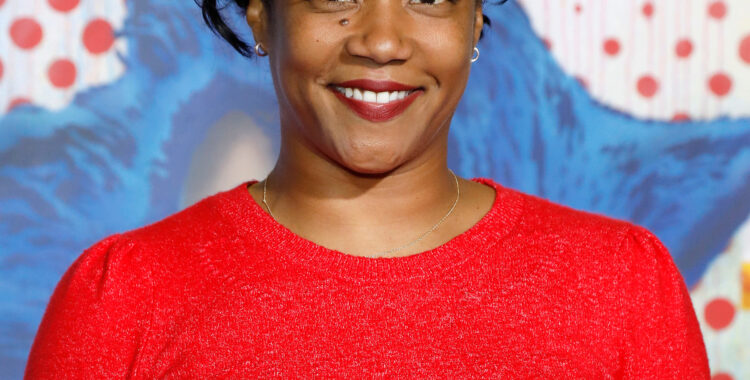 How Would Washington State Laws Apply to the Tiffany Haddish and Aries Spears Lawsuit?
The Daily Beast was the first of many news outlets to report that a Jane Doe and her younger brother, identified as John Doe, filed a lawsuit in Los Angeles County Superior Court against Tiffany Haddish and Aries Spears. The suit listed eight causes of action against Haddish and Spears, alleging that the comedians recruited the two plaintiffs during a comedy camp to engage in sexually suggestive acts in two sketches. The suit alleged that the recruitment constituted sexual harassment and abuse when the plaintiffs were both minors. The plaintiffs, now 22 and 15, have adopted pseudonyms due to their ages at the time of the incident.
Allegations About the Two Skits
The accusations from Jane stem from events at a comedy camp where Haddish appeared as a guest speaker the summer of 2013 and told her she'd found "a perfect role for her". The complaint states that Spears and Haddish instructed Jane to film a skit where she was asked to "give fellatio, including movements, noises, moaning, and groaning," to a subway sandwich, which made Jane (then a 14-year-old), "physically, emotionally, and mentally uncomfortable". Jane Doe also said she and her brother had called for the Los Angeles Police Department to criminally charge the entertainers and that "It is our hope that the LAPD will finally act and immediately arrest both Tiffany Haddish and Aries Spears."
John's accusations stem from events that occurred a year later, when Haddish allegedly approached the mother of both minors with a similar recruitment pitch for a video with John (who was then a 7-year-old) for Nickelodeon. The suit states the video that was filmed with John, titled "The Mind of a Pedophile", was uploaded by a user on the popular comedy sketch website Funny or Die but later removed and condemned by the company in a statement. According to the filing, Aries Spears allegedly "molested" John Doe on film during this skit. The plaintiffs' court documents claim Haddish witnessed the alleged incident "and aided, abetted and watched Spears sexually molest a child." According to reports, the accusation on physical molestation seems to stem from a portion of the skit in which Spears "massaged baby oil into the boy's bare shoulders" while pretending to be a pedophile and that "John spends most of the video clad only in his underwear as Spears' character leers at him" and climbs into a bathtub with the then 7-year-old plaintiff. It was also reported that during the sketch, the camera zooms in suggestively on John's buttocks and crotch while he plays. In another statement, John alleged that Spears and Haddish provided him with "a drink that made him sleepy and 'happy face candy'."
Child Sexual Abuse Lawsuit Gets Dropped by Accuser
On September 20, Jane filed a request to dismiss the claim, which was confirmed from the first page of the filing and reported by NBC News. The U.S. District Court for Central California then dismissed her lawsuit with prejudice, meaning it cannot not be filed again. Jane Doe issued a statement afterwards, saying "My family and I have known Tiffany Haddish for many years – and we now know that she would never harm me or my brother or help anyone else do anything that could harm us. We wish Tiffany the best and are glad that we can all put this behind us." Tiffany Haddish also released a statement on a now deleted Instagram post, expressing regret for what happened and seeking to put distance between herself and Spears, who she no longer communicates with.
Overview of the Filing Against Haddish and Spears
Although the lawsuit is now moot, it listed eight causes of action for alleged sexual abuse of the two children. Both Spears and Haddish were accused of intentional infliction of emotional distress, gross negligence, sexual battery, sexual harassment, and sexual abuse of a minor. Haddish was individually accused of negligent supervision/failure to warn, breach of fiduciary duty, and constructive fraud. The lawsuit sought general and special damages, as well as "any appropriate statutory damages" against both parties, although the siblings said their mother previously tried to reach a $15,000 settlement with Spears over the alleged molestation video, a settlement which Haddish's attorneys previously rejected.
How This Case Might Have Been Handled Under Washington State Criminal Law
In a criminal child abuse case, the government brings the case as the plaintiff, and a public prosecutor tries to prove it. If the accused loses the case, he or she usually goes to jail or prison. In a civil claim for childhood sexual abuse such as this one, only money and reputation are at stake; the accused cannot be sent to jail or prison. A person who can prove she or he has been sexually abused is entitled to be compensated with money. To get that compensation the person can file a suit against the abuser. A jury or judge will then decide, after a trial, whether the abuse happened and, if the decision is that it did happen, how much the abuser must pay. 
Persons making civil claims of sex abuse and sexual assault have a lower burden of proof than the prosecution has in criminal cases. The plaintiff needs to prove their claims by a "preponderance of the evidence." In other words, they need to prove their claims more likely than not true. This is quite unlike a criminal case, in which the defendant is to prevail unless guilt is proven "beyond a reasonable doubt."
As one might imagine, the civil tort laws of California (where all of the alleged events occurred) and criminal laws of Washington are not identical. The eight causes of action essentially boil down into the following categories:
Sexual battery (similar to Rape of a Child under Washington criminal law)

Sexual abuse of a minor (similar to Child Molestation under Washington criminal law)

Sexual harassment (similar to Communication with Minor for Immoral Purposes under Washington criminal law)

Intentional infliction of emotional distress and gross negligence (a civil tort under Washington law, too, but not very similar to any Washington criminal law)

Negligent supervision/failure to warn, breach of fiduciary duty, constructive fraud (somewhat comparable to Failure to Report under Washington criminal law)
Rape of a Child or Child Molestation Accusation
In Washington State, sex offenses that depend on the victim's youth are generally divided between rape of a child and child molestation. Both crimes are classified in three degrees, depending on the age of the victim. It is immediately clear that Spears did not meet the threshold under Washington law for a Rape of a Child conviction, which requires sexual intercourse. "Sexual intercourse" is defined as what we typically think of as intercourse, and also any penetration of the vagina or anus by any body part or object (no matter how slight). This definition also extends to any sexual contact between the sex organs of one person and the mouth or anus of another person. There are thus several forms of sexual contact that can make an act count as sexual intercourse and thus as some degree of rape, but none of the alleged actions taken by Spears involve any of these acts.
Child molestation occurs when someone has, or knowingly causes another person to have, sexual contact with a person who is younger than sixteen. "Sexual contact" means any touching of the sexual or other intimate parts of a person done for the purpose of gratifying sexual desire of either party or a third party. Spears was pictured during the "The Mind of a Pedophile" skit massaging baby oil into the 7-year-old John Doe's bare shoulders while pretending to be a pedophile. Although the reasonable juror may find Spears's behavior outlandish and not funny, it seems the physical contact was done for the purpose of displaying edgy humor, not for sexual arousal.
Communication With Minor for Immoral Purposes Accusation
Under Washington law, it is a crime to communicate with a minor (or someone believed to be a minor) "for immoral purposes". Washington courts say this means "for the predatory purpose of promoting the exposure of children to and involvement in sexual misconduct." "Sexual misconduct" is not further defined in the law; it could be applied even to sex acts with minors that are not themselves against the law—for example, sex acts with persons 16 or 17 years old.
Another crime Spears might have been accused of under Washington law is Voyeurism, also known as the "Peeping Tom law." In order to convict someone in Washington State of voyeurism, the prosecutor must prove that the defendant:
knowingly viewed, photographed, or filmed another person with the purpose of arousing or gratifying a sexual desire,

without that individual's consent in a place where that person has a reasonable expectation of privacy.
Or
knowingly viewed, photographed, or filmed another person's intimate areas with the purpose of arousing or gratifying a sexual desire,

without that individual's knowledge and under circumstances where that person has a reasonable expectation of privacy, whether in public or in private.
Once again, while a reasonable juror may find Spears's behavior outlandish and not funny, it seems the physical contact was done for the purpose of displaying edgy humor, not for sexual gratification.
Tort of Outrage Accusation
Finally, Washington law leads us to the civil claim that it seems most likely that Jane and John Doe might succeed in against both Spears and Haddish, either together or individually:  the tort of Outrage, also known as Intentional Infliction of Emotional Distress. To win a claim for Outrage, the conduct at issue "must be so outrageous in character, and so extreme in degree, as to go beyond all possible bounds of decency, and to be regarded as atrocious, and utterly intolerable in a civilized community." Reyes v. Yakima Health Dist., 191 Wn. 2d 79 (2018).
To prevail on a claim for outrage, a plaintiff must prove each the following three elements (Lyons v. US Bank National Assoc., 181 Wn. 2d 775 (2014)):
extreme and outrageous conduct

intentional or reckless infliction of emotional distress, and

severe emotional distress on the part of the plaintiff
The Washington Court of Appeals recently addressed a case involving the tort of Outrage in Spicer v. Patnode, No. 36065-2-III, June 25, 2019. The Court determined Spicer's conduct was tortious in large part because it involved multiple months of harassment, rather than just one occasion, which might be a major factor if a Washington court reviewed the lawsuit filed by Jane and John Doe.
Failure to Report Accusation
In Washington, some professionals (known as mandated reporters) have legal obligations to report known or suspected instances of child abuse and may face criminal penalties for failure to report, which is a gross misdemeanor. The list of mandated reporters includes teachers and other school staff members, medical professionals, child care providers, law enforcement, and others. This duty to report may extend to mandated reporters who suspect child abuse is occurring within their own families.
In the case of Tiffany Haddish, we don't have enough information about the nature of the comedy camp to decide whether or not she would have a statutory duty under Washington law to report Spears's behavior, even if the court did determine she had reasonable cause to believe that a child had suffered abuse or neglect.
We're Here to Help You
If you've been charged with a sex offense or are the target of a sexual misconduct  investigation in Washington, The Marshall Defense Firm is here to help. One of our experienced, skilled defense attorneys would be happy to discuss your case with you. Please contact us at 206.826.1400 or solutions@marshalldefense.com to schedule a consultation.