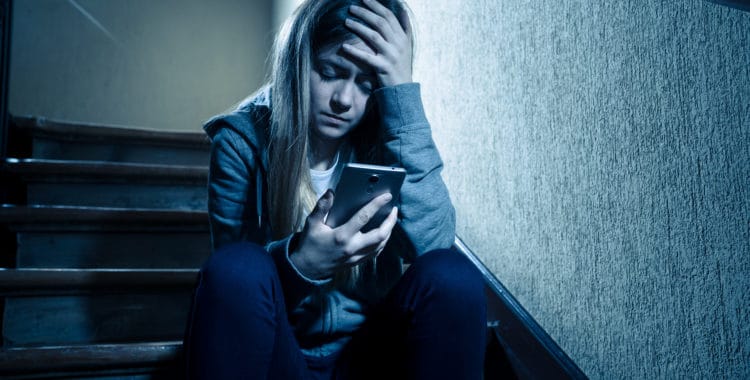 Jerry Harris from Netflix's "Cheer" is a Cautionary Tale for Sexting Teens
In mid-September, the Chicago Tribune reported that 21-year-old Jerry Harris, who rose to fame after being featured in the Netflix docuseries "Cheer," had been charged in federal court with producing child pornography. The complaint alleges that Harris solicited sexually explicit photos and sex from several minors. If convicted, Harris faces 15 to 30 years in federal prison.
Some of the minors in the criminal complaint were close in age to Harris, who was 19 at the time. However, Harris allegedly began communicating with a 13-year-old through Snapchat in December 2018. The boy claims to have informed Harris of his age during their initial online encounter.
The complaint alleges that over the course of more than a year, Harris repeatedly asked the boy to produce sexually explicit videos and photographs of himself and send them to Harris. The boy's parent found some of these pictures on his cellphone. When confronted about it, he said that Harris had also solicited oral sex from him in a bathroom at a cheerleading event they both attended.
Dangers of "Sexting"
The charges against Harris are a scary reminder of the very serious consequences that can result from teenagers asking for or exchanging naked photographs or other sexually explicit content. While most people will be more disturbed by a 19-year-old's sexual communication with a 13-year-old than his communication with a 17-year-old, both are illegal under Washington state law and, of course, federal law.
Thankfully, because Washington passed the Responsible Teen Communications Act in 2019, there is no longer a risk of child pornography charges if the situation involves two minors sharing depictions of themselves or viewing/possessing these types of images (so long as the minor depicted is at least 13 years old). However, this wouldn't help someone like Harris, who was legally an adult, even if he was close in age to the person he was communicating with.
It is important to note that a minor engaged in sexting with another minor in Washington could still be charged with Communication with a Minor for an Immoral Purpose, which is a Class C felony if the communication occurs electronically, for example, via text or internet.
Speaking to Police
Harris's case is also a good opportunity to remind folks that they can and should refuse to talk with the police without their lawyer present. According to the complaint, after the FBI raided Harris's home, he admitted to agents during an interview that he had solicited lewd images and sex from the 13-year-old boy on numerous occasions. The complaint stated Harris also admitted to soliciting and receiving child pornography on Snapchat from "at least between 10 to 15 other individuals he knew were minors."
Sometimes suspects feel compelled to talk to police to assert their innocence, and sometimes it is because they feel the police have already discovered a lot of evidence that suggests they are guilty. No matter what the situation is, it is better to remain silent. Despite whatever the police may tell you about the benefits of cooperating and being up front with them, it is always best to talk with a lawyer first.
If you are facing criminal charges for sexual misconduct involving a minor, the Marshall Defense Firm is here to help. Our experienced, skilled defense attorneys would be happy to discuss the matter with you. Please contact us at 206.826.1400 or solutions@marshalldefense.com to schedule a consultation.