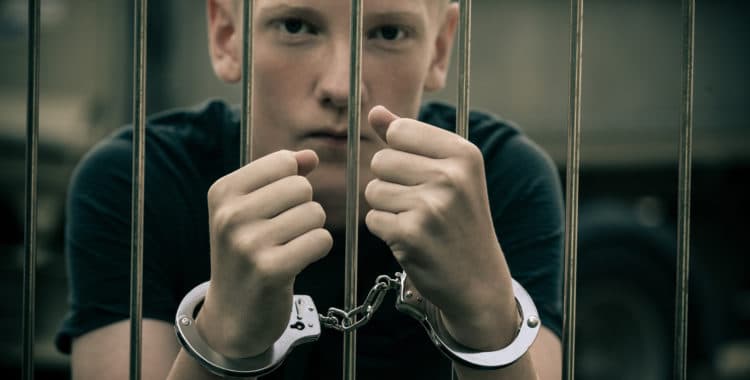 New Legislation Expands Treatment Alternative for Juvenile Sex Offenders 
Washington's Special Sex Offender Sentencing Alternative (SSOSA), which was established in 1984, authorizes courts to order certain sexual offenders to undergo treatment in lieu of serving time in prison.
In 1990, a Special Sex Offender Disposition Alternative (SSODA) was established for juvenile offenders. A SSODA allows the court to suspend the disposition (the juvenile court term for "sentence" or "conviction") and place an eligible offender on two years of specialized probation where sex offender treatment is the focus. Instead of serving a sentence at a juvenile rehabilitation institution, a juvenile will able to remain in the community as long as they comply with the conditions established by the court.
Expanded Eligibility for a SSODA
Under existing Washington law, a juvenile offender was eligible for a SSODA only if he or she had committed a sex offense other than a "serious violent offense" (such as Rape in the First Degree) and had no history of a prior sex offense.
With the passage of ESB 6180 in the Washington Legislature this year, eligibility for a SSODA has been expanded to include offenders who were found to have committed Assault in the Fourth Degree with Sexual Motivation, so long as the offender has no history of a prior sex offense.
Any juvenile who seeks SSODA must still undergo an evaluation to determine whether they are amenable to treatment and whether treatment may safely be provided while living at home or in an alternative placement in the community. The judge is also required to consider the victim's opinion regarding whether the juvenile should be granted a SSODA.
Removal from Sex Offender Registry
While the ability to avoid a lengthy period of confinement is a major benefit of a SSODA, this new legislation provides another significant incentive to pursue and complete one: it creates a presumption that a juvenile is sufficiently rehabilitated to warrant removal from the sex offender registry upon completion of supervision under a SSODA.
Now, removal from the registry is not guaranteed, but when the law uses words like "presumption" and states that "[t]he court shall [emphasis added] relieve the offender's duty to register" unless it finds the offender is not sufficiently rehabilitated to warrant removal, the implication is that the government would need to present strong evidence to overcome the presumption.
Of course, we haven't yet seen how judges will actually apply the law.
The court may consider the following factors in determining whether the presumption of rehabilitation has been overcome:
Nature of the offense, including the number of victims and length of offense history
Subsequent criminal history of the juvenile and length of time since the charged incident occurred
Any input from community corrections officers, juvenile parole or probation officers, law enforcement, or treatment providers
The juvenile's participation in sex offender treatment or other treatment and rehabilitative programs, as well as compliance with supervision requirements
The juvenile's stability in employment and housing, and community and personal support system
Any risk assessments or evaluations prepared by a qualified professional related to the juvenile or an updated polygraph examination completed by the juvenile
Any input of the victim
Any other factors the court may consider relevant
Those required to register as sex offenders must provide their name, address, place of employment, photograph, and fingerprints, among other things. They must also notify the county sheriff before arriving at a school or college to attend classes or start a job there; if they are terminated from enrollment or employment at such an institution; and if they plan to travel outside of the country. Failure to comply with registration requirements constitutes a new criminal offense.
The burden that comes with sex offender registration is significant, so the opportunity to be relieved of this requirement makes SSODA an even more attractive option for offenders.
The Marshall Defense Firm is ready to help juvenile offenders and their parents decide whether to seek SSODA by explaining their rights and responsibilities once a SSODA is in place. Please contact us at 206.826.1400 or solutions@marshalldefense.com to schedule a consultation.