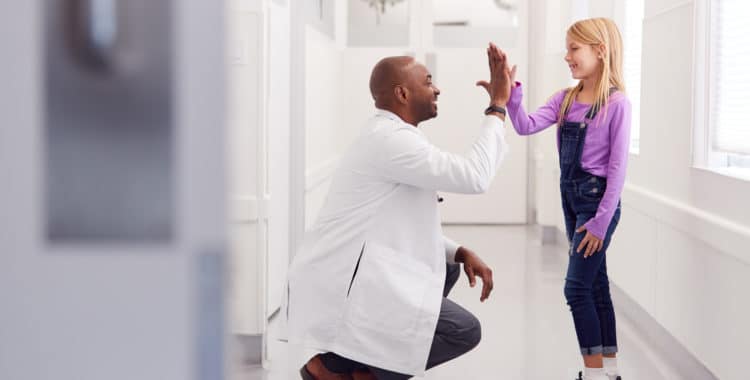 Tacoma Doctor Diagnosing Child Abuse without Specialized Certification Raises Concerns in New King 5 Investigation
A recent King 5 investigation revealed that a Tacoma doctor regarded as one of the state's preeminent experts in identifying subtle signs of child abuse lacks specialized medical training in this area. Since 2009, the American Board of Pediatrics has required pediatricians who wish to specialize in child abuse to complete a three-year fellowship. Dr. Elizabeth Woods, a pediatrician at Mary Bridge Children's Hospital in Tacoma, hasn't completed the fellowship and also never passed the certification test required to become board certified as a child abuse pediatrician.
Despite  Woods's lack of highly-specialized training and the availability of three other physicians in Washington who are board-certified in this area, King 5 reported that child welfare and law enforcement officials "have granted Woods remarkable influence over their decisions about whether to remove children from parents or pursue criminal charges." In four cases they reviewed, child welfare workers took children from parents based on Woods's reports despite contrary opinions from other medical experts who saw no evidence of abuse. According to the King 5 report, Woods misstated key facts in some of these cases.
Allegations of child abuse can result in both a Child Protective Services (CPS) investigation and a criminal investigation that can lead to charges against a parent or caregiver. Suspicious fractures and bruises and brain injuries diagnosed as "abusive head trauma" (or "shaken baby syndrome") often underly allegations of child abuse, but as the story about Dr. Woods demonstrates, caregivers can face allegations of abuse for a wide range of issues with a child, even when they're acting with the best intentions.
At the center of the King 5 report was the story of a mother (and former nurse) who felt she was doing everything she could to care for her chronically-ill child, yet found herself facing allegations of pushing for excessive and harmful medical treatment. Fortunately, the mother's attorney was able to discredit the testimony of Dr. Woods at trial, and the judge dismissed the case, noting that most of Woods's testimony was "without supporting factual basis" and that parts of her conclusions were "not plausible" and "speculation at best."
This case highlights an important decision that defendants have to make: whether they want to try their case to a judge or a jury. Although most people associate criminal cases with a jury trial, defendants in most jurisdictions have the option of having a judge decide the case instead. A knowledgeable trial attorney with experience handling the type of charges you're facing can help you determine which strategy is best for you and your case.
Cases involving child abuse can rely heavily on expert medical testimony, and the opinions and testimony of a so-called "child abuse pediatrician" can carry a lot of weight. It is often difficult to find physicians who are willing to testify on behalf of someone accused of child abuse. Over our decades defending those accused of abusing children, we have developed strong relationships with many outstanding doctors, physicians who share our desire that the accused get a fair chance. It is also reassuring to read about medical experts like Dr. Niran Al-Agba who are willing to call out doctors like Dr. Woods for her lack of specialized training and questionable conclusions.
We advise people that they should never talk with the police without their attorney present. Answering questions from a child abuse physician can be just as detrimental, Even the most innocuous statements can be misconstrued and used against you.
But when you are questioned by a doctor who is treating your child, you may feel you must answer so your child can get the care they need. Once the medical crisis has passed, though, you should proceed with extreme caution if you think the doctor suspects some type of inappropriate behavior. And if you can get an attorney to come to your aid immediately, while the medical crisis is still underway, you should do so.
If you are facing accusations of child abuse, the Marshall Defense Firm is here to help. Our experienced, skilled defense attorneys would be happy to discuss the matter with you. Please contact us at 206.826.1400 or solutions@marshalldefense.com to schedule a consultation.