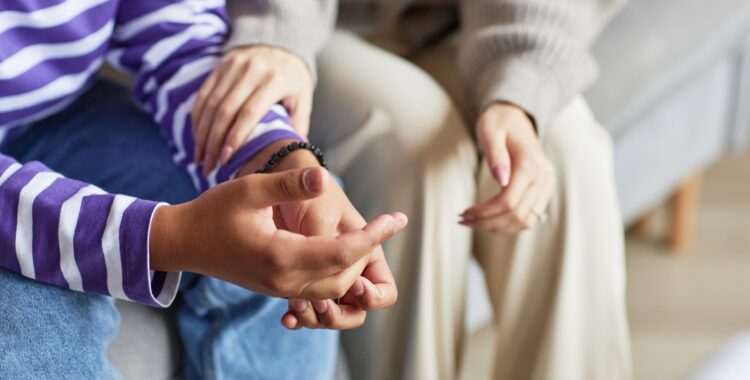 Washington Legislature Cuts Back Juvenile Sex Offender Registration
A new law in Washington state radically reduces the number of juveniles who will be put on the juvenile sex offender registry. It also reduces the duration of the registration requirement for those who still must register. It is retroactive, so juveniles who are already registered will get its benefits. Anyone whose family member is on the registry or is facing the possibility of registration needs to know how the law has changed.
The New Law 
The session law is entitled an act "Relating to creating a developmentally appropriate response to youth who commit sexual offenses." It states that "successful rehabilitation of youth adjudicated of sex offenses is the best path to reducing recidivism." It modifies seven current code provisions and creates two new ones. A summary of the bill was also published. 
Before passage, the bill was known as House Bill 1394. It passed on March 3rd, 2023, in the House of Representatives, was then passed by the Senate, and ultimately was signed by the governor on April 20 as ESHB 1934. 
The bill dramatically reduces of the number of sex offenses that require a juvenile to be put on the juvenile sex offender registry. Juveniles who are not tried in adult court will only be required to register if they are:
Convicted of a class A or class B sex offense at 16 or 17 years old;

Convicted of Rape in the second-degree offense at 14 or 15 years old and they did not receive a special sex offender disposition alternative;

Convicted of Rape in the first-degree offense at 14 or 15 years old;

Convicted of a sex offense and had a prior sex offense conviction or deferred disposition

Had a special sex offender disposition alternative revoked due to a class A or class B sex offense committed while 16 or 17 years old or a Rape in the second-degree offense committed while 14 or 15 years old;

A court finds by clear, cogent, and convincing evidence that a person 14 to 17 years old committed a sex offense involving two or more victims, is a danger to the public, and that registration would lessen that danger;

Has an out-of-state, tribal, or federal conviction for a sex offense; or

Was convicted of kidnapping.
For all other juveniles convicted of sex offenses, "[t]he requirement to register as a sex offender is extinguished." Those who still must register will have that requirement expire in either two or three years after they complete their sentences.
Sheriffs and law enforcement agencies must remove affected juvenile offenders from their local registries, and the Washington State Patrol must inform those affected that their registration has been lifted.  The Department of Children, Youth, and Families (DCYF) must also create grant program for defense attorneys and counties to seek funding for sex offense evaluation and treatment. DCYF must also provide funding for "process mapping, site assessment, and training for sex offender treatment modalities."
What this means for those on the registry
With the signing of this law, every juvenile on the registry needs to contact their attorney to discuss their next steps. The law applies to people unless they are registered for specific types of crimes, so knowing what you were convicted of is important. If the juvenile qualifies, then their lawyer could contact their local sheriff's department to ensure they have been removed from the list. The removal is mandatory, but bureaucracy moves slowly, and local law enforcement may need a nudge.
Persons awaiting trial for a sex offense often attempt to negotiate a plea bargain. Many hope to be allowed to plead guilty to an offense that does not require sex offender registration. The new law increases the number of such offenses for juveniles. Thus it should make plea bargaining easier for many accused juveniles.
Conclusion
The enactment of ESHB 1394 radically improves the outlook for most juveniles accused of sex offenses. 
At the Marshall Defense Firm, we would be glad to help juveniles already registered get relieved of the requirement to register. We'd also like to exploit the new law for juveniles with pending sex offense charges. We provide both vigorous advocacy and compassion to persons facing accusations of sexual misconduct. We have decades of experience dealing with sex offender registration. We bring both compassion and creativity to our work.
If you or a loved one has a past or pending sexual misconduct case, we are ready to fight for you. Contact us at 206.826.1400 or solutions@marshalldefense.com for an appointment.