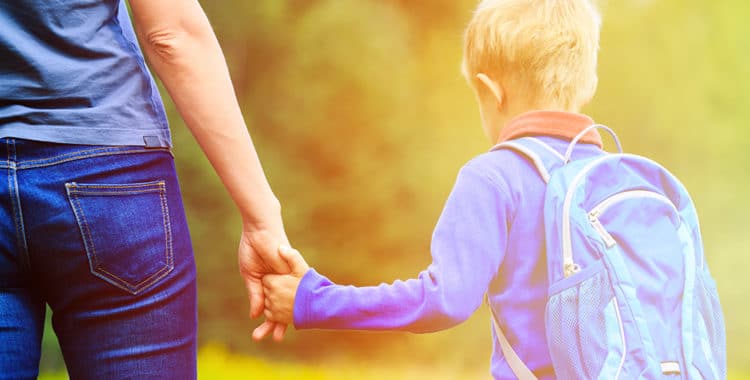 What Every Foster Parent Should Know About CPS Investigations
Few people are more admirable than those who open their homes and their families to children who need a safe place to live while their own families resolve serious issues. Foster parents can help kids find their footing before returning to their birth families or adoption by a new family.
Unfortunately, the vulnerable nature of fostering sometimes makes foster parents the target of Child Protective Services (CPS) investigations. In Washington State, CPS is under the Department of Children, Youth, and Families (DCYF). CPS investigations are triggered when someone concerned with a child's health or safety makes a report to CPS.
While a CPS investigation can feel very threatening and frightening, understanding some key points about the investigation process and your rights as a foster parent will help you to navigate this difficult time.
We did nothing wrong – why are we being investigated?
At the outset of a CPS investigation, it's understandable to feel upset and confused, especially if you were blindsided by the investigation. How is a CPS investigation instigated? It starts with a report of suspected child abuse or neglect.
In Washington State, some professionals have legal obligations to report known or suspected instances of child abuse. These mandated reporters include teachers and other school personnel, medical practitioners, dentists, social service providers, and some government workers who frequently interact with children. In Washington, this duty may extend to mandated reporters who suspect child abuse is occurring within their own families.
Once CPS has received a report (whether from a mandated reporter or from someone else), the agency must determine whether the reported conduct meets the legal definition of child abuse or neglect. Reports that may signal physical or sexual abuse will typically be assigned for investigation. If CPS determines that the report received does not meet the definition of child abuse or neglect, then CPS does not have the authority to investigate. In this instance, the report becomes an "Information Only" referral.
Unless CPS determines the alleged conduct wouldn't constitute child abuse or neglect, CPS must look into your case to decide whether the allegations are true. Because mandated reporters face criminal penalties for failure to report (possibly a gross misdemeanor), they are strongly motivated to report even when they are uncertain that abuse or neglect occurred. Therefore, the involvement of CPS with your foster family does not automatically mean that CPS will find that child abuse has occurred in your home.
What are the possible outcomes of a CPS investigation?
The best outcome, of course, is for CPS to conclude no child abuse or neglect has occurred.
If CPS concludes you did abuse or neglect a child, its options include directing you to services designed to prevent recurrence. These are the kinds of services CPS can provide:
Home support specialist services
Daycare
Financial and employment assistance
Parent aides
Mental health services, such as counseling, for parents, children, and families
Psychological and psychiatric services
Parenting and child management classes
Self-help groups
Family preservation services
CPS will often offer these services even when its investigation does not confirm the allegations of child abuse or neglect.
Where CPS determines there is a danger to a child's health, safety, or welfare, law enforcement can take the child into protective custody. CPS and law enforcement can also interview and photograph the child in order to provide documentary evidence at a legal proceeding.
CPS investigations, no matter the outcome, are stressful. If your foster family is being investigated for allegations of abuse, neglect, or a licensing violation in Washington State, you can contract the Foster Parent Intervention/Retention Support Team (FIRST) for support at 253-219-6782.
Do I need a lawyer?
The legal system includes important protections for anyone undergoing a CPS investigation for child abuse or neglect. If legal action results from an investigation, foster parents have the right to proper notice and summons and to legal counsel. An attorney with experience in CPS investigations can explain to you what to expect and can work with you to prepare your defense.
The "discovery" process also protects your rights. All the evidence against you must be disclosed to you and your attorney. In a child abuse case, discovery may include:
witness statements
transcripts or notes from interviews with the child
reports by CPS caseworkers
The Marshall Defense Firm represents foster parents accused of abuse and neglect in any kind of case, including CPS investigations. If you're facing such an accusation, please contact us at 206.826.1400 or solutions@marshalldefense.com. We'd be like to help.