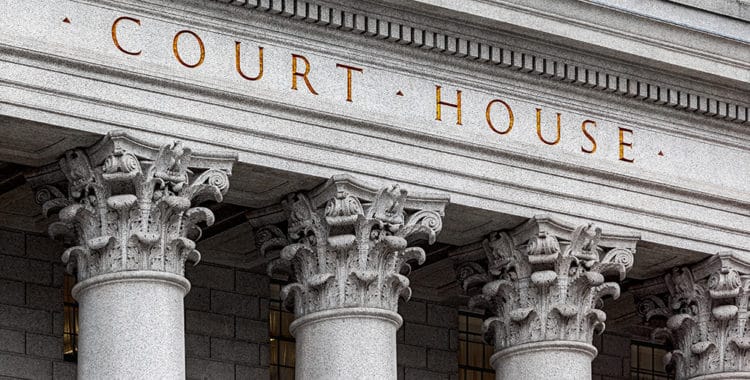 What Happens If You Fail to Register as A Sex Offender in Washington State?
Certainly, no one wants to be required to register as a sex offender. It's unpleasant, embarrassing, and surprisingly bureaucratic. But neglecting your duty to register can result in serious consequences that may have a long-term effect on your future and your ability to move on with your life.
It is therefore extremely important to understand what your registration obligations are and how to comply with them. For more information on this, take a look at our earlier blog post on registering as a sex offender in Washington.
Failure to Register is Also a Crime
Under Washington law, failure to fulfill your legal obligation to register is itself a crime, for which you can be sentenced to jail time. If you knowingly fail to register—that is, you knew you were required to register but did not—you could be charged with either a felony or a gross misdemeanor, depending on the underlying offense. When the underlying sex offense is a Washington or out-of-state felony, then failure to register (FTR) is a felony. When the underlying sex offense is a gross misdemeanor or a non-felony out-of-state offense, then FTR is a gross misdemeanor.
Time behind bars would depend on the number of failures to register on your record. The first FTR is 0-12 months of confinement. All subsequent failures, however, are Level II offenses, and depending on your offender score, failure to register could mean anywhere from 0 to 57 months of confinement.
Other Consequences of Failure to Register
Defendants who fail to register are required by law to submit a DNA sample, both because of a FTR conviction and because DNA samples are already mandatory for everyone required to register as a sex offender.
FTR felony convictions are not eligible for DOSA (Drug Offender Sentencing Alternative) or SSOSA (Sex Offender Sentencing Alternative) sentences because the underlying sex offense is a disqualification for these sentencing alternatives.
However, the court may impose an enhanced CCAP (community center for alternative programs—a county jail alternative) on a first-time felony or gross misdemeanor FTR conviction. To qualify, you must be able to attend classes each weekday. A first-time felony or gross demeanor FTR conviction may also be eligible for electronic home detention, but not eligible for any subsequent FTR convictions.
Where Can You Register in King County?
The best way to avoid an FTR conviction is to be diligent about complying with your duty to register. The only location in King County to register is the King County Sheriff's Office, located on the first floor of the King County Courthouse (516 Third Avenue, Seattle). Registration is available Monday through Friday from 8:30 AM to 4:00 PM.
Offenders cannot register at the Kent Regional Justice Center, the Department of Corrections, or with local police departments. Some mail-in registration is permitted under certain (but not all) circumstances as defined by law.
You can also contact the Registered Sex Offender Unit of the King County Sheriff's Office by phone at 206-205-7948.
Where to Register in Other Counties in Washington
Registration in Washington State is handled at the county level, meaning you will need to register (in person) in the county where you reside, and (if different) in the county where you work or go to school. If you live in another state but work or go to school in Washington, you will still need to register in the applicable Washington county.
To find out how to register in every county where you will be required to do so, contact the county sheriff's office of those counties. You can find out contact information for each county sheriff's office in Washington by using this helpful tool on the Washington State Sheriffs' Association website.
How Long Will You Have to Register?
This depends largely on your underlying conviction. For offenders convicted of a Class A felony in Washington, or an offender with a federal or out-of-state conviction, the duty to register continues indefinitely.
A person convicted of a Class B felony in Washington, who does not have any prior convictions for a sex offense, must register for fifteen years after the last date of release from confinement (so long as the person has not been convicted of a disqualifying offense during that fifteen years).
For a Class C Washington felony conviction, where the person does not have one or more prior convictions for a sex offense, the duty to register ends ten years after the last date of release from confinement (if the person has not been convicted of a disqualifying offense during those ten years).
The provisions of the federal Jacob Wetterling Act, however, created lifetime registration for a many (perhaps most) sex offenses committed by adults after July 22, 2001. Washington has adopted these provisions into state law, and this law may affect whether you are required to register for life.
If you are unsure about your legal obligations to register in Washington and would like help complying with them, please contact us at 206.826.1400 or solutions@marshalldefense.com for further guidance.