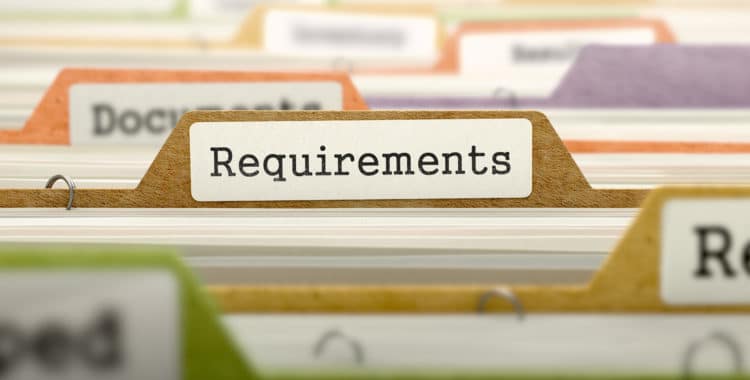 What is Required (or Prohibited) for Someone Who Must Register as a Sex Offender?
Juveniles and adults who have committed a Class A, B, or C felony or a gross misdemeanor classified as a "sex offense" are required to register as a sex offender for a period that can range from 10 years to life.
Washington law provides a comprehensive list of what crimes are considered "sex offenses" in RCW 9A.44.128 (10). They include what we commonly think of as the most serious offenses such as rape, rape of a child, and child molestation (along with all other offenses listed here), but also crimes like communicating with a child for immoral purposes and commercial sexual abuse of a minor.
When and where must I register?
If you have spent time in jail or prison because of your offense, you will need to register upon your release from custody. You must register in the county where you will live and in any county where you will work or go to school. If you live in another state but work or go to school in Washington, you still need to register in the applicable Washington county.
Simply put, you need to register in any county in Washington where you are living, working, or attending school.
You must also notify the county sheriff any time you:
Will be arriving at a school or college to attend classes or start a job there
Are terminated from enrollment or employment at such an institution
Plan to travel outside of the country (at least 21 days before you travel)
Failure to register as a sex offender could result in a new criminal charge against you.
What information must be provided for the registry?
You must provide your name, complete residential address, date and place of birth, place of employment, crime for which you were convicted, date and place of conviction, social security number, photograph, and fingerprints.
Will my name be listed on the Washington Sex Offender Public Registry?
This depends on your risk level classification. Risk level classifications in Washington range from I to III. These levels represent law enforcement's determination of an offender's likelihood to reoffend based on risk assessments and other relevant factors. Level I offenders have been determined to be at low risk to reoffend, while Level II and III offenders have a moderate and high risk to reoffend, respectively.
Washington only publishes Level II, Level III, and non-compliant or transient Level I offenders. The majority of registered sex offenders in Washington are Level I offenders and not published on the website.
Are there restrictions on where I can live or work? 
Residential restrictions will depend on whether you are still under supervision by the Department of Corrections (DOC) after being released from custody.  Offenders under supervision may have certain limitations or restrictions placed on them by the DOC or the sentencing court upon their release from incarceration. These may include: residency restrictions, not being around children, having a curfew, or not drinking alcohol or taking drugs. Violating these restrictions can result in being sent back to jail or to prison.
Offenders who have completed their time under supervision can live where they choose without restrictions. The registry itself does not place any restrictions on where you may live; it simply requires you to give notice of your whereabouts and movement.
With regard to employment, again, while you are under supervision there may be restrictions in place (e.g., not being around children) that limit your employment options. Also, many employers and institutions ask for an applicant's criminal history or run a background check during the application process. While federal law prohibits employers from discriminating against applicants on this basis, they are legally allowed to ask for it.
When can I stop registering?
How long you will be required to register depends on the crime for which you were convicted; for some offenses, it is required for life. However, there is a process by which certain persons are eligible to petition the court to relieve them of their duty to register as a sex offender. Eligibility depends on the nature of the offense, how old you were, and in some cases, when and where the offense was committed. Even if there is an automatic expiration date on your duty to register, it may still be possible for you to petition the court for an earlier release.
If you are facing allegations of a sex offense or a charge of failure to register as a sex offender, the Marshall Defense Firm is here to help. Our experienced, skilled defense attorneys would be happy to discuss the matter with you. Please contact us at 206.826.1400 or solutions@marshalldefense.com to schedule a consultation.