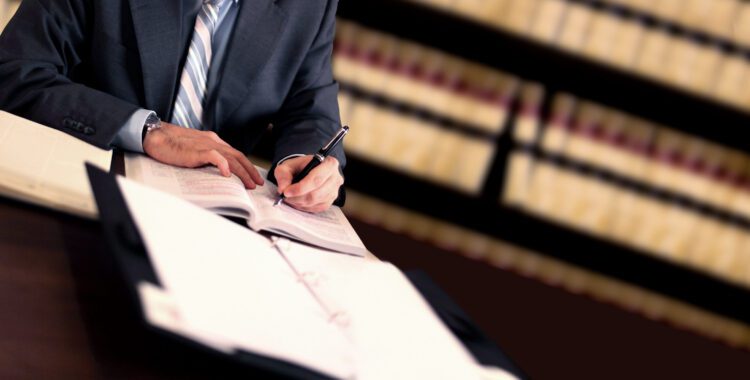 What You Should Know About Changes to Title IX Rules and Regulations
Title IX is a federal law that prohibits discrimination based on sex in federally-funded education programs. As far back as the 1980s, courts recognized that sexual harassment was actionable under Title IX. The scope of Title IX is considered to have substantially expanded since 2011, when the "Dear Colleague Letter" (DCL) was published. The DCL clarified the requirements related to sexual harassment, in addition to laying out the specific Title IX requirements applicable to sexual violence. 
Title IX requires universities and colleges to take immediate action upon receiving notice of sexual assault or sexual harassment accusations. A school investigation is required independently of a law enforcement investigation (and law enforcement's involvement does not replace the school's requirement to conduct an independent Title IX investigation).
The Everchanging Landscape of Title IX
Rules and regulations implementing Title IX have remained in flux throughout recent years from different presidential administrations. 
There have been many changes to the landscape of "Title IX Investigations". Here we will focus on major changes made under President Donald Trump and then-Secretary Betsy Devos and those under President Biden. 
In May 2020, the Department of Education issued a set of guidelines for how schools should conduct Title IX investigations. The purpose of these guidelines was to provide a structure for investigations and hearings. One of the major reasons for these revisions was to address a number of due process concerns that had remained for years under the previous rules.
The new rules made changes to Title IX in three ways. First, they narrowed the definition of "harassment". This was done by removing the requirement schools treat offensive speech as a Title IX offense. Second, the new rules limited the jurisdiction of schools to incidents that occurred on campus or as part of school-sponsored activities. This meant excluding incidents involving students at off-campus apartment complexes or which occurred during overseas exchange programs. Finally, the new rules gave the accused additional rights. The most significant amongst these rights for the accused was requiring schools to treat them as innocent until proven guilty. Previously, students accused of sexual misconduct could be suspended or even expelled in as few as 60 days, without much chance to defend themselves. Other new rights for the accused included the right to a hearing after a Title IX Investigation and the right to cross-examine witnesses.
Changes to Title IX procedures do not occur without controversy. Previous changes to Title IX were mainly intended to serve victims of sexual assault on college campuses. However, the accused needed protection in a legal landscape that often lacked our traditional notions of due process– particularly before being found responsible for wrongdoing, a finding that could carry consequences for the rest of their lives. The Trump administration's guidelines were immediately controversial amongst a number of groups, especially victims' rights groups, who claimed the changes were unfair to victims. Therefore, it came as no surprise that the Biden administration proposed new changes to Title IX.
There and Back Again (Yet More Changes Under a New Administration)
The Biden Administration waited little time to make two important steps on Title IX. First, the Department of Education extended Title IX protections to transgender students in June 2021. Shortly afterwards, the DOE's Office of Civil Rights released a "Questions and Answers" document with the most up-to-date guidance on how schools should handle regulations on sexual harassment. On June 23, 2022, the 50th anniversary of Title IX, the DOE posted a draft of proposed regulations on its website. This was followed by a 190-page notice of proposed rulemaking (NPRM) that was officially published in the federal register on July 12, 2022, with the stated purpose of better aligning "the Title IX regulatory requirements with Title IX's nondiscrimination mandate, and to clarify the scope and application of Title IX" and the obligation of schools to provide an environment free from discrimination of the basis of sex. Public comments on this proposal closed on September 12, 2022.
Many of the proposed changes by the Biden Administration include rolling back several of the changes made by the Trump Administration. These changes include:
Revisions to the definition of sexual harassment
The 2020 DOE regulations defined sexual harassment as "unwelcome conduct that a reasonable person would determine is so severe, pervasive, and objectively offensive that it effectively denies a person equal access to the school's education program or activity." The 2022 DOE proposed changes would alter "sexual harassment" to "sex-based harassment", which would cover all forms of harassment previously mentioned, in addition to covering "harassment based on sex stereotypes, sex characteristics, pregnancy or related conditions, sexual orientation, and gender identity," and "unwelcome sex-based conduct."
Expansion of Title IX protections
The proposed regulations clarify that Title IX protections cover discrimination based on pregnancy (or termination of pregnancy), sex stereotypes, sexual orientation, and gender identify.
Changes to guidance for Title IX hearings
The proposed regulations remove the requirements for schools to hold in-person hearings with cross-examination of witnesses. A confusing aspect of this guidance is the requirement that schools "must have a process for a decision-maker to assess the credibility of parties and witnesses through live questions by the decision-maker."
Changes to guidance on the standard of proof
The proposed rule changes require schools to determine if discrimination occurred under the "preponderance of the evidence" legal standard, which lowers the standard of proof. This means that a determination that an accusation is more likely than not to have occurred is sufficient to find the accused responsible for misconduct.
New Guidelines on Title IX Might Leave Schools in Legal Limbo
Schools have had to navigate three different sets of guidelines in only three years. Many questions remain regarding how colleges and universities will implement Title IX policies and whether their practices will be fair to all students or favor certain groups. The final version of the 2022 proposed guidelines is not expected to be issued until later in 2023. An uptick in Title IX-related litigation is expected to follow. The decisions of Title IX cases frequently have long-lasting impacts on students involved. Because neither the current nor proposed regulations have specified timelines for when cases must be investigated and resolved, it is possible that allegations could be brought against a student years after an incident occurs.
Should A Student Under Title IX Investigation Consult an Attorney?
Yes!
The biggest reason an accused student should consult an attorney is that most Title IX investigations concern allegations of conduct that is criminal. As bad as the consequences of a Title IX case can be, the consequences of a criminal case can usually be worse. An accused student should not decide how to respond to a Title IX investigation without knowing how various possible responses would affect their criminal jeopardy.
An attorney can also help in the Title IX proceedings themselves. Even if your school allows little participation by counsel in its Title IX hearings, an attorney can help you behind the scenes, especially in preparing you to present your strongest defense to a disciplinary committee or hearing officer. With the rapidly changing Title IX legal landscape, you need legal counsel who is experienced at handling these types of investigations. (A criminal defense attorney who has no experience in Title IX defense can give a student seriously flawed advice. We have seen this happen. Some standard advice given by criminal defense attorneys can, if followed, cause a student to lose a Title IX hearing.)
The stakes are high here—a negative outcome in a Title IX hearing can mean expulsion from school. That could have cascading consequences, perhaps affecting your ability to pursue your intended career. The stakes call for you to mount the strongest defense possible. The earlier you have an attorney on your side, the better. 
If you face a Title IX investigation in Washington, contact us today at 206.826.1400 or solutions@marshalldefense.com to schedule a consultation.