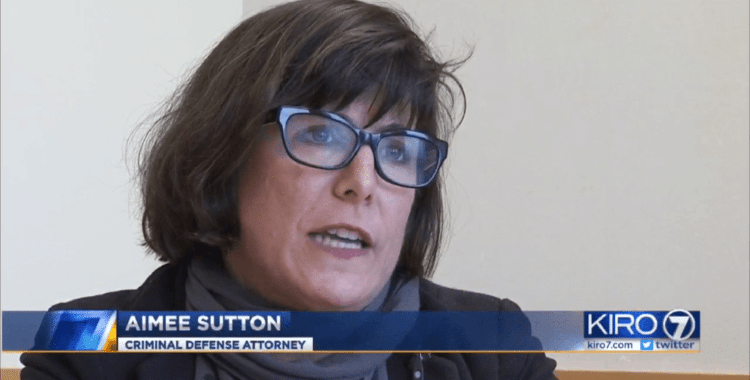 Aimée Sutton's Expertise on KIRO-TV News
My colleague Aimée Sutton recently received a call from KIRO-TV journalist Essex Porter.
The Washington Supreme Court had just decided a case involving child pornography.
One of our clients was in the news a few months ago for getting an unusually humane sentence for possession of child pornography. Aimée had represented that fellow—had fought hard to get him that humane sentence—so Mr. Porter turned to her for some expert perspective on the new decision, State v. Michael Allen Budd, a case that had originated in Ephrata, Washington, the seat of Grant County.
TV news programs don't seem to let anyone's insights stay on screen very long, so viewers didn't really get to see the skill, commitment, and compassion that Aimée brought to her big win a few months ago. But her client and his family are living much better lives because of those qualities—qualities she brings, in abundance, to the defense of every case she handles, whether it's a case alleging child pornography, child abuse, sexual assault, or domestic violence.