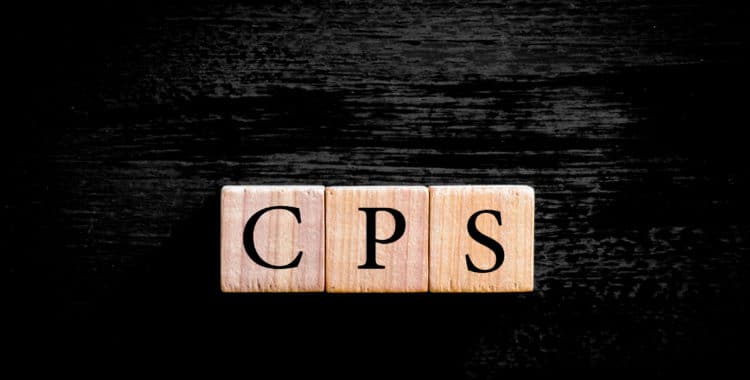 Could "Virtual Truancy" Bring CPS Agents To Your Door.
In a post published back in June, we referenced a story in The Columbian that reported child abuse intakes in Washington were down nearly 50% since early February. Because teachers and school resource officers are a primary source of child abuse reports, experts suspected that the decline in reports was because kids were not in school or interacting with anyone outside their homes.
At that time, many hoped that students would be returning to school in the fall, but with the pandemic raging on, virtual learning has become a semi-permanent fixture for many families.  In a recent article published by the Foundation for Economic Education (FEE), Kerry McDonald, a Senior Education Fellow at FEE, noted that "[a]s remote learning creates more distance between school districts and students, school and state officials are clinging to control however they can."
Unfortunately, they may try to maintain this control by using Child Protective Services (CPS) against parents.
As the article notes, "Truancy has long been a trigger for CPS investigations, and now virtual truancy seems poised to accelerate these practices during the pandemic." They point to a recent front-page story in the Boston Sunday Globe about several parents who were interrogated by CPS agents when their children missed remote classes or failed to turn in homework assignments when schools were shut down in the spring. Some of these parents didn't have internet access and were blindsided by the CPS investigations of virtual truancy.
McDonald notes that this is worrisome because, as in traditional truancy cases, there are many factors other than neglect that contribute to virtual truancy: lack of or a stable internet connection, other technological difficulties, parents who are also attempting to work full-time from home, miscommunication due to a language barrier, and children with special needs, and others. Thankfully, the claims against most of the parents investigated in the Globe story were unfounded and didn't move forward, but any interaction with CPS can continue to haunt caregivers for years afterward.
Parents should remain vigilant and push back if school and state officials attempt to increase CPS or other governmental involvement in family affairs during remote learning. With decreased access to children, officials may encourage more CPS investigations of virtual truancy in an effort to uncover instances of abuse. As FEE reported, in August, the Tennessee Department of Education proposed large-scale "child wellbeing checks" by government agents across the state. However, the plan drew so much criticism from parents and lawmakers that it was withdrawn.
If you find yourself the subject of a CPS investigation, you should take any accusations against you seriously, even if they have no basis. Being innocent is no guarantee that CPS will see that you have done nothing wrong. The safest course of action is to engage an attorney experienced in dealing with CPS early in the process to help ensure you and your family are protected.
If you are facing accusations of abuse or being investigated by Child Protective Services, the Marshall Defense Firm is here to help. Our experienced, skilled defense attorneys would be happy to discuss the matter with you. Please contact us at 206.826.1400 or solutions@marshalldefense.com to schedule a consultation.