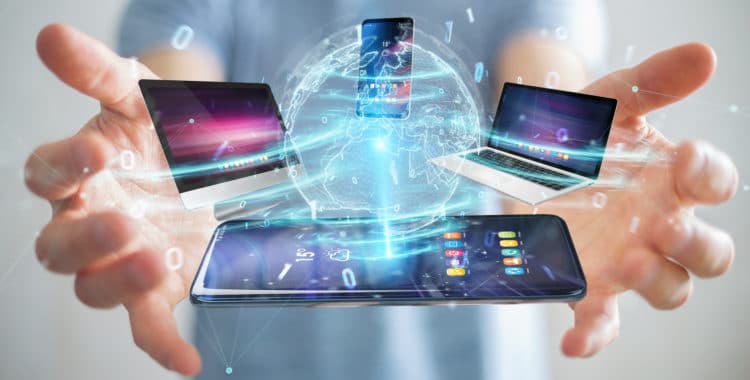 Three Important Things to Know about Internet Sting Operations 
Earlier this year, the New York Times published a feature – "Convicted of Sex Crimes, but With No Victims" – examining sex sting operations in Washington, including a sting dubbed "Operation Net Nanny." In a 2019 blog post, we discussed this undercover operation and the case of Kenneth Wesley Chapman, Jr., who was targeted by police and is one of the men profiled in the New York Times article.
The article reveals some disturbing information about the nature and outcomes of internet sex stings, noting, for example, that "men caught in these cases can wind up serving more time than men who are convicted of sexually assaulting and raping actual children." It serves as a grave reminder of what is at stake for those facing criminal charges as the result of a sting.
The article focuses largely on the case of Jace Hambrick, who, at the age of 20, became the subject of an internet sex sting in Washington through Craigslist's Casual Encounters section. For those who might find themselves in a similar situation, Hambrick's case sheds light on some important things to be aware of.
1.  Police are allowed to use "deception, trickery, or artifice."
As the article points out and Washington law has established, undercover officers may use "deception, trickery or artifice." In other words, they can lie to you and create false narratives. Adult women can (and do) pretend to be children. They might use pictures of themselves – as opposed to actual children – which can make the situation all the more confusing, as was the case with Hambrick. They can fake sympathy or friendship.
While many people think the use of this type of deception amounts to "entrapment," that isn't the case—at least not without something more. Entrapment occurs when law enforcement lures or induces an innocent, otherwise law-abiding person to break the law. It's not enough if police merely create an opportunity for someone to commit a crime. To build a successful entrapment defense, an attorney will look for evidence of:
unwillingness to comply with law enforcement's criminal scheme
lack of previous criminal record or record of committing the same crime
lack of any attempts by the defendant to lay the groundwork for an illegal act
unfamiliarity with the illegal conduct at issue
attempts to cut off communication with law enforcement, or law enforcement's attempts to re-open communication after the defendant's silence
perception of threats from law enforcement pressuring the defendant to go through with the crime
2. Prosecutors need only demonstrate that a defendant took a "substantial step" toward meeting the undercover officer.
In order to be charged with attempted rape of a child, the government only has to show that a defendant took a substantial step toward committing the crime, which is "any slight act" done in furtherance of it. This could happen before you've even come into direct contact with the person you arranged to meet. In Hambrick's case, the substantial step was following the officer into the house, but a suspect need not take things even that far.
This "substantial step" can also be stopping to buy condoms or even just parking near the sting house. In State v. Wilson, the Washington Court of Appeals held that a jury could properly find the defendant had taken a substantial step toward committing a crime when he arranged via email to have "oral and full sex" with a fictitious 13-year-old girl for $300, went to the agreed upon meeting place while in possession of $300, and waited there in his car for approximately 30 minutes.
The court also approved a jury's finding that this substantial step had been taken in State v. Sivins. In the Sivins case, the defendant sent sexually graphic communication to someone he believed was 13, stated that he would have sex with her if she wanted, and enticed her with promises of vodka and pizza. The court said that driving five hours to meet the girl and getting a motel room for two people could be considered substantial steps to have sexual intercourse with the girl.
3. You should cease communication if there is any indication that a minor may be involved.
It is easy to be critical in hindsight, and while Hambrick was understandably confused by his encounter with a 24-year-old undercover police officer claiming to be much younger, he should have cut off all contact with her as soon as she said she was 13. Hambrick told police, "If she was 13, I was going to turn around and walk away," but they didn't believe him, and by that point, it was too late – he had already done enough to be charged with Attempted Rape of a Child.
There are many cases where the target of the sting is obviously suspicious – even going so far as to ask the undercover officer if they're involved with law enforcement (they will never answer truthfully, by the way) – but doesn't end the communication. While that can be difficult to do in some situations, it is never worth the risk to continue down this path.
If you are facing charges as the result of a sting operation, the Marshall Defense Firm is here to help. Our experienced, skilled defense attorneys would be happy to discuss the matter with you. Please contact us at 206.826.1400 or solutions@marshalldefense.com to schedule a consultation.