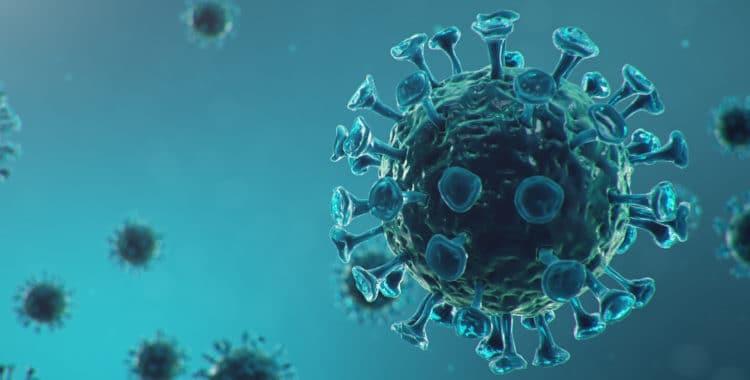 Did the COVID-19 Pandemic Bring the Surge of Child Abuse Cases Experts Predicted?
While official 50-state data for 2020 won't be available for several more months, top officials overseeing child welfare at the U.S. Department of Health and Human Services recently said they've seen no solid evidence to bear out warnings that serious forms of child abuse would surge during the coronavirus pandemic.
Lynn Johnson, who served as assistant secretary for HHS's Administration for Children and Families under the previous administration, said, "We can't just assume because parents have to spend 24/7 with their kids, that there's going to be more abuse."
The Administration for Children and Families released its annual report on child maltreatment in the United States for the 2019 fiscal year, which ended before the pandemic began. Notably, the report showed that the rate of abuse and neglect fell for the first time in five years, dropping more than 3%.
According to Jerry Milner, Acting Commissioner of the Administration for Children and Families, "This underscores the importance of community efforts in preventing child maltreatment by ensuring every family is safe, secure and has the support needed to raise their children in a healthy environment." Experts believe that providing at-risk families more resources, including housing and mental health services, is key in bringing down rates of abuse and neglect.
Have Incidents of Child Abuse & Neglect Increased in Washington State?
Washington law defines abuse and neglect as injury, sexual abuse, sexual exploitation, negligent treatment, or maltreatment of a child by any person under circumstances that indicate that the child's health, welfare, and safety are harmed. Note that abuse and neglect do NOT include the physical discipline of a child as defined in RCW 9A.16.100.
Some experts feared that the stress and isolation of the pandemic (including a pandemic-induced recession) would lead to an increase in cases of child abuse, particularly those involving abusive head trauma, the controversial diagnosis originally known as "shaken baby syndrome." However, we've yet to see concrete evidence that this has happened in Washington, and in fact, reports of child maltreatment around the country actually declined early in the pandemic.
Many attributed this decline to children's lack of in-person contact with individuals outside their immediate family, such as teachers and health care professionals. While it's true that at the start of the pandemic, fewer children were visiting the pediatrician for well-child check-ups or going to the hospital for injuries doctors suspected to have resulted from abuse, The Seattle Times reported in December that those numbers have since returned to typical, pre-pandemic levels.
Vickie Ybarra, director of the Office of Innovation, Alignment, and Accountability at the Washington Department of Children, Youth, and Families, said, "It seems almost callous to say this doesn't look bad because the rates aren't going up. The numbers are about what they've been before [the pandemic]. But the numbers do not appear yet to be any higher."
Maybe the pandemic has reduced the state's ability to be reactive and punitive when child abuse and neglect are alleged. If so, we might start to see a shift toward being more proactive and rehabilitative by supporting families via income assistance, mental health services, or other resources and programs that will help them avoid Child Protective Services and the court system altogether.
If you are facing accusations of child abuse, the Marshall Defense Firm is here to help. Our experienced, skilled defense attorneys would be happy to discuss the matter with you. Please contact us at 206.826.1400 or solutions@marshalldefense.com to schedule a consultation.